TradedWell is one of the fastest-growing Forex brokers offering services to European traders. The broker was established just recently, however, it has already managed to attract many traders. TradedWell works very hard to offer its clients safe and secure services.
It is licensed by CySEC, one of the best-known European regulatory agencies. The Forex broker offers traders access to more than 170 trading assets through its browser-based WebTrader platform. This award-winning Forex broker has been named as one of the best service providers in the market for numerous reasons, making it very popular among traders.
If you want to know how you can start trading with this broker, follow our detailed review of TradedWell and see everything that this Forex broker has to offer to its clients.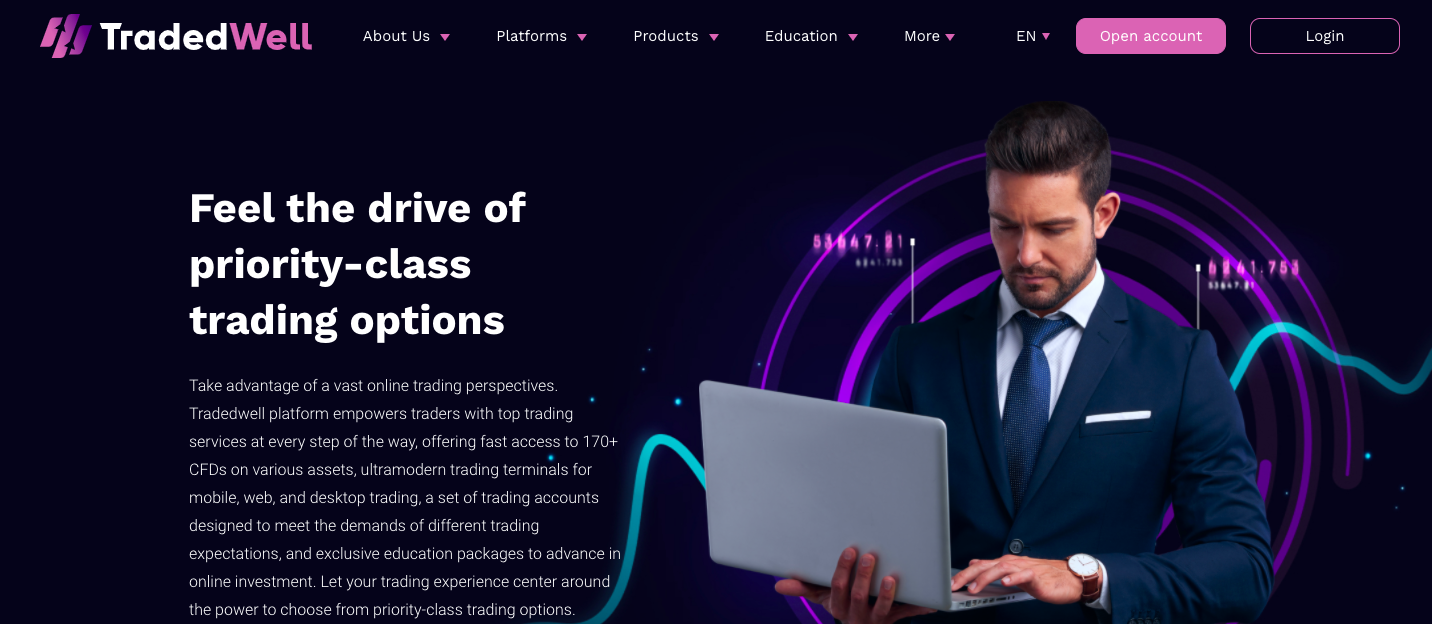 Regulatory framework of TradedWell reviewed
While looking for a Forex broker to start trading with, it is essential to focus on the safety standards that the broker has adopted. One of the things that can make a difference in terms of safety is the license that the broker has. Our review of this broker shows that it is regulated by the Cyprus Securities and Exchange Commission, simply known as CySEC.
CySEC is a very famous regulatory agency, which is based in Cyprus. As you might already know, Cyprus is an EU-member state, which means that by owning a license from this country, the broker is able to offer services to the whole region of Europe.
This is possible thanks to the European Markets in Financial Instruments Directive, MiFID II. The main idea behind MiFID II is to harmonize the financial markets in the region, making them more transparent. MiFID II Directive 2014 came into full force on January 1, 2018, and it has strengthened investor protection and improve the functioning of financial markets.
How does TradedWell keep your funds safe?
Other than being regulated by CySEC, there are several policies that TradedWell has adopted to keep the funds of its clients safe. The license from CySEC requires Forex brokers to keep the funds of their clients on segregated bank accounts. For this, TradedWell has partnered with several major banking institutions to make sure that the funds of its clients are kept safe and secure.
The Forex broker is also a member of the Investor Compensation Fund, ICF. This is an amazing tool to make sure that in case there is some type of dispute between the Forex broker and its clients, there is a third party that can assist both of them. Since the broker is authorized by the EU Member State regulator, thanks to the MiFID Directive, the broker is able to offer services to EEA member states. This includes Austria, Denmark, Greece, Germany, and dozens of other countries.
Trade more than 170 assets with TradedWell
TradedWell review shows that this Forex broker offers traders access to more than 170 trading assets. Among available instruments, you can trade the following assets at this Forex broker:
More than 45 currency pairs
Over 30 cryptos
20+ soft and hard commodities
Shares of leading companies such as Apple and Netflix
More than 15 indices
Precious metals like Silver and Gold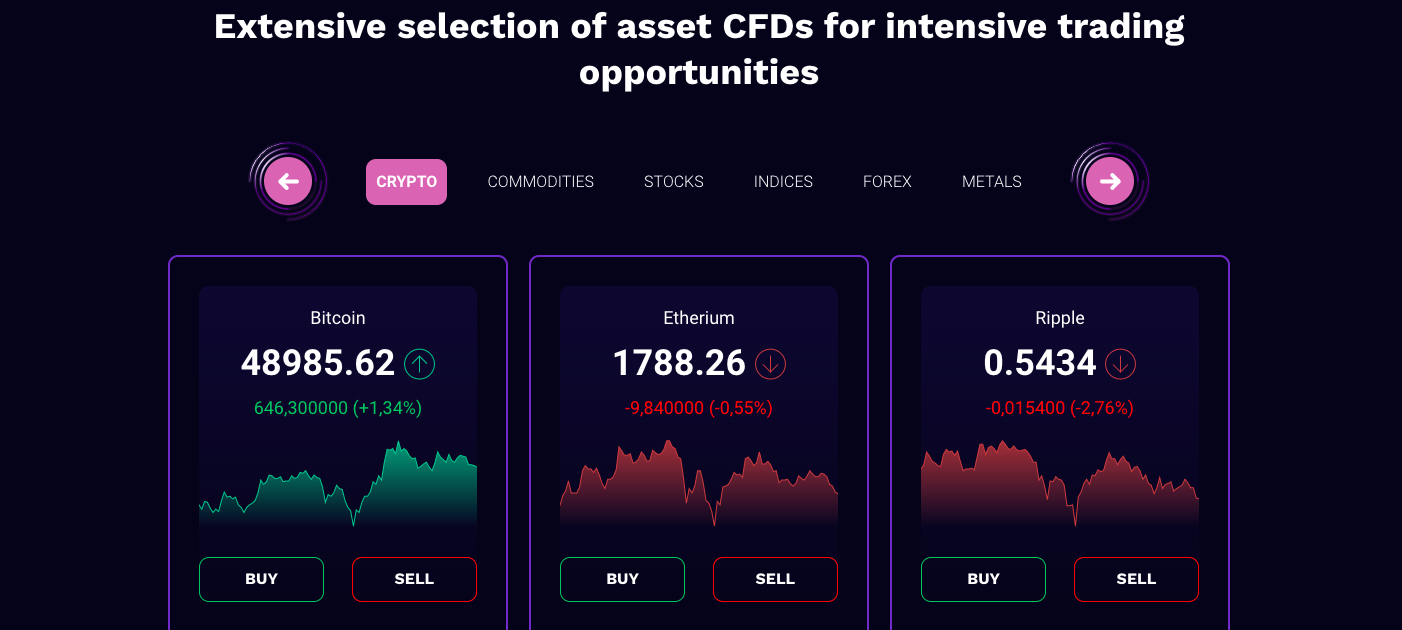 Trading such assets can be done with TradedWell thanks to the CFDs trading. With CFD trading, you do not have to own any assets directly, rather, you are speculating on the possible price changes in the market. This way, you can make profits during uptrend and downtrend alike.
How to create a trading account at TradedWell?
Creating a live trading account is very easy at this Forex broker. That said, you will still have to provide different types of documentation to verify your identity. This is required because of the Know Your Customer Policy, which is a great tool in fighting against money laundering.
The Forex broker offers traders several different types of accounts. For total beginners, the broker offers a demo account, which is an amazing way to start trading Forex. Although you will not be making any profits with this account, it can be very helpful to learn more about Forex trading.

It can also be used by experienced traders to test out different types of strategies and see which one works better for them. The Forex broker also offers the following account types:
For less experienced traders – Silver Account
For those who want to challenge themselves – Gold Account
For experienced traders – Platinum Account
The Forex broker has also created a special account for professional traders. The main difference between professional accounts and regular accounts is leverage. While professional traders can use leverage up to 1:500, other traders are limited to using a maximum leverage of 1:30. There also is an Islamic trading account offered to people who want to trade Forex while also respecting their beliefs.
Review of TradedWell – Trading platforms
While looking for a Forex broker, it is very important to use the one that offers a well-established trading platform. This Forex broker offers traders a browser-based Forex trading platform, which is very easy to use. It does not require to be downloaded and can be accessed through a browser.
The Forex broker also offers a special application created for mobile phones. It can be used by both iOS and Android users and can be downloaded through App Store and Play Store. It is a great thing for those who are constantly on the go. Thanks to the mobile trading application, you can always stay in touch with the Forex trading market.

The customer support team of TradedWell
While reviewing TradedWell, we wanted to focus on every little detail. We have decided to check out the customer support team of the broker and we were very glad to see that the team is full of professionals who are ready to assist traders at any time.
There are several ways you can contact the customer support team:
We have already all of these three options and were very glad to find out that they are very helpful. The customer support team got back to us very fast, and we were provided with very detailed answers to our questions.
Should you start trading with TradedWell?
After reviewing TradedWell and every little detail about this Forex broker, we were very glad to find out that this broker offers the safety and security that is needed in this market so much. This award-winning Forex broker is an amazing choice for those who are just getting started in the market, as well as for those who have been trading Forex for a long time now.
The website of the Forex broker is full of different types of educational material that will be very beneficial for those who are just getting started in the Forex trading market. Because of this and many other reasons that we have already discussed throughout this review of TradeWell, we recommend this Forex broker to our readers.