With financial capitals like Shanghai, Singapore, and Tokyo, Asia is definitely one of the stronger regions for Forex trading in the world. No matter what kind of trading goals you have, you can be absolutely sure that you will be able to find something that will be your cup of tea there. However, among those strong financial centers, Hong Kong is definitely among the very strongest.
Although it is "technically" a part of China, Hong Kong has been one of the beacons of capitalism in the region, as well as one of the most prosperous countries. This is especially impressive when you consider that it started off as a small area of farming and fishing villages, and eventually built itself into a country which is one of the leading financial centers in the world. As of today, Hong Kong is the tenth largest exporter in the world and the ninth-largest importer. The country really has massive wealth, which is underlined by the fact that the Hong Kong city has the largest collective of ultra-rich people compared to any other city in the world.
Needless to say, with such financial conditions, Hong Kong is one of the major trading countries in the world. In fact, it is one of the biggest pieces of the country's economy, which definitely wouldn't be anywhere near what it is without it. Today, we will be talking about the trading landscape in Hong Kong, expanding on important details such as regulatory environment, legal entities governing the market, the opportunities available to the traders, and much more. If you are interested in getting started with Forex trading in Hong Kong, but not sure where to begin, then this guide is for you! Our aim is to provide you with a solid understanding of what to expect before you get started, as well as point you in the right direction when making your first steps.
Hong Kong's top Forex brokers
Choosing a Forex broker is no easy task, especially for beginners who don't know the necessary ins and outs of what it takes to make a good choice. In a market like Hong Kong, where every small detail can go a long way, it's important to ensure that you are making a correct decision on your first broker. You have to consider many important details, such as your safety, opportunity cost, and much more. Below is a list of some of the best Forex brokers available in Hong Kong. Feel free to give each one a look, and choose whichever fits your needs the best.
Hong Kong's Forex regulation
Hong Kong's Forex market is known all around the world and is widely respected. Naturally, such a market requires a very strong and effective regulatory environment. Hong Kong's financial regulatory environment is actually a bit different, as compared to the many other countries we have spoken about before. The overall financial system of the country is regulated by the Monetary Authority Of Hong Kong. However, the trading market itself has its own dedicated regulatory body. Let's take a quick look at this regulator, how it works, and exactly what steps it takes to ensure your safety as a trader.
Hong Kong Securities and Futures Commission
The official regulatory body for trading in Hong Kong is the Hong Kong Securities and Futures Commission (HKSFC). HKSFC was established back in 1987 and has since then fulfilled many different functions and duties, and played a major role in letting the Hong Kong Forex market become what it has become. HKSFC's approach is simple – they introduce certain rules and regulations and procedures to supervise the market participants to ensure the adherence to these rules. HKSFC does this via multiple different ways, all of which, when taken into the combination, constitute this very effective regulatory policy that allows the market to thrive. Let's take a quick look at all the different implementations and rules that HKSFC has introduced to the market.
Licensing
One detail that greatly aids in the safety of Hong Kong's Forex market is a mandatory need for a license. In many countries, although the licensing itself does exist, it is not necessarily mandatory. In Hong Kong, operating without a license is a serious offense, and is subject to serious punishment.
To obtain the license, a broker has to satisfy certain standards and requirements, and these standards are quite high. At the very least, to satisfy these standards, a broker has to be very dedicated and has to display a certain level of safety and trustworthiness. This is great for traders, because not only are they ensuring their safety, but at the same time, they are being provided with a very high quality of service. It's a win-win situation.
Having said that, there are some specific sets of requirements and demands that the brokers need to satisfy for them to be eligible for the license. The license has to be earned and then re-earned, meaning the brokers have to continuously meet some of these demands. We'll talk about them in detail below.
Minimum capital
The requirement for minimum capital is a common, time-tested approach that many Forex regulators use all over the world. Necessitating a broker to have a certain minimum capital works great in multiple different ways. For one, it makes sure that there is a lower chance for the broker's insolvency. This puts the traders in a much better position already. Additionally, it also makes sure that only the dedicated brokers who are actually "serious" about this are given the license. A broker that has the minimum required amount available in liquidity is a broker that is definitely serious, and different from the hordes of other brokers that are nowhere near as well-equipped to be given a license.
As HKSFC mandates, the minimum required capital for a broker is $5HK million or equivalent amount in any other currency. As compared to the minimum capital requirement of other countries, it is quite a hefty requirement, which shows how much the government demands of the brokers. As a comparison, it is common for many countries to have a minimum capital requirement as low as $150,000.
Regular monitoring and reviews
As a body that is constantly looking out for the safety and integrity of the market, HKSFC is always keeping a close eye on the brokers, ensuring that they are always following the relevant rules and regulations. This is done by conducting frequent audits, which are performed both by the HKSFC and the broker itself as well. These audits have to be submitted regularly, to ensure that the broker is in continuous compliance with these rules.
Additionally, these audits and reviews also let HKSFC ascertain the brokers' financial well-being, which is directly tied to the traders' financial well-being. By conducting frequent financial reports, HKSFC can control the activities of the brokers much easier and is in a much better position to ensure the safety of the traders.
Investor compensation fund
Another great advantage in terms of safety that you can expect while trading in Hong Kong is the investor compensation fund (ICF). For the uninitiated, this is one of the safety features, the effectiveness of which you can see pretty much immediately. To date, this remains one of the primary safety features for traders all around the world, and any trader who is experienced knows how much of an amazing concept this is.
ICF is a market's fund that is created with the goal of compensating the traders in case of need. In the scenario where your broker goes bankrupt or is unable to provide your funds to you for any other legitimate reason, your funds will be safe, thanks to ICF. If you have been interested in getting started but the prospect of losing your money was one of the things that were giving you hesitation, then this will be a great reassurance to you!
Hong Kong's economy
One of the primary reasons why Hong Kong is so highly-regarded in the international Fore communities is its economy. The way the country's economy works is by being closely connected and cooperative with the rest of the world, economically speaking. This is exactly why Hong Kong's status as one of the international financial hubs, and the strongest financial hub in Asia, is so important. Hong Kong's relatively low taxes and other benefits attack many international investors and Forex companies and are one of the many reasons why Hong Kong is considered so attractive.
With that being said, we definitely can't say that the country's economy hasn't had some rough patches and that it's something without any faults. The country has always had tensions with China, which has always been a source of unrest for all the members of the economy. This has been more pronounced and noticeable especially in the last few years, as the tensions with China have been getting stronger and stronger. The protests from back in 2019 that were a result of these conflicts have had some serious impact on the country's economy, and with the events developing between Hong Kong and China over time, it yet remains to be seen what will be the end result.
All of that being taken into account, we can still confidently say that for Forex traders, Hong Kong's economy is definitely not working against them. The country provides every tool that you may possibly need to succeed, with its vast, diverse, and strong economic environment.
What opportunities do Hong Kong Forex brokers offer?
When it comes to great Forex markets, the key is diversity and availability of a lot of options. Naturally, the countries that would excel at this are the countries with a strong and diverse financial market, and there are very few countries in the world that fit this description better than Hong Kong. Here in Hong Kong, you are given some amazing opportunities to trade on pretty much everything. Being a financial center of Asia definitely has its benefits, and these benefits can be best seen in Hong Kong's Forex market! So, what are the best trading opportunities to be had in Hong Kong? What you should look out for, and how does it all work?
Currency trading in Hong Kong, and its national currency
The official currency of the country is the Hong Kong Dollar (HKD), which is the ninth most traded currency in the world. This is quite an impressive feat, especially considering that it is still not as much of a significant currency, and is not available to be freely traded by just anyone, and is under the administration of the Hong Kong Monetary Authority. However, truth be told, trading the HKD may not necessarily be the most profitable venture, relatively speaking.
The issuance of HKD is directly connected and dependent on the US dollar. Unless there are equivalent amounts of US dollars available on the issuing banks' accounts, it can not be issued. This is what is also known as the "Linked Exchange System", and this connection of HKD and USD is done with the goal of maintaining the exchange rate's stability.
Based on what was said above, and that the HKD is only traded with a narrow band against USD, it is not regarded as a majorly profitable currency to trade by many. Considering all of this, the majority of the times the HKD is used for trading is done for large business transactions. For an average trader, it probably makes sense to go for something else.
However, don't be discouraged by this! If currency trading is something that you're really interested in, you can always utilize the amazing service of Hong-Kong-based brokers and trade on many other currencies which may prove to be more profitable. Just because the national currency itself isn't as attractive, it doesn't mean that you should give up on currency trading altogether, if that's what you want to do.
Trading commodities in Hong Kong
Commodity trading is also a great option for Hong-Kong-based traders. The Hong Kong brokers are known to have some of the best commodity trading platforms in the world, where you will be provided with a very high quality of service, along with unmatched diversity. No matter what kind of a particular asset you are familiar with and comfortable with, you will be fully accommodated.
When it comes to the commodities that the country itself excels at, Hong Kong has an impressive gold market, as it exports over $53 billion's worth of gold every year. So, if gold, which is one of the most popular and common commodities traded in the world, is something that you are interested in, then you will love trading in Hong Kong.
Additionally, Hong Kong exports about $15 billion's worth of diamond every year. Beyond that, its numbers with other commodities are quite low, like $1.45 billion for silver, $907 million for platinum, etc. Although besides its gold market Hong Kong's export numbers are not all that impressive, thanks to its amazing regulatory environment and status as the top financial center, it offers Forex brokers of the absolute highest quality, making it one of the best markets for Forex trading, and at least THE best in the Asian region.
Pros and cons of Hong Kong Forex market
As a quick summary, here's what we believe to be the stronger and weaker points of the Hong Kong Forex market: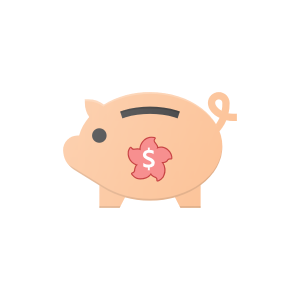 Pros
One of the safest places in the world for trading Forex
A huge community of traders
High quality of service
Cons
Not a lot of opportunities for trading on the national currency
Country's economy under risk due to relations with China
So, does Forex trading in Hong Kong live up to the hype or not?
As we have learned, Hong Kong's Forex market is quite an interesting one. Although the country is not known to have any significant amount of natural resources like oil, it still has managed to be one of the trading capitals of the world. Thanks to the government's approach to regulating the market, safety, integrity, and the highest possible quality of service are something that you are pretty much guaranteed when getting involved with Forex in Hong Kong.
If you are a Hong Kong citizen or even a foreigner that is interested in getting started with Forex in Hong Kong, then we can whole-heartedly say that the high praises given to Hong Kong are, without a doubt, well-warranted. There, not only will you get to receive the kind of service that you're looking for in the best quality possible, but you will be able to enjoy said service with complete peace of mind, as you will have some of the most competent legal authorities in the world regulating your brokers. If you feel that you now know enough to go ahead and make your first step, check our list of brokers that we included above, so you can choose your perfect broker, and start trading today!