Australia has one of the strongest and most active Forex communities in the world. In fact, besides Forex, Australia absolutely loves trading. It is very common to find "regular" people, who you may not even think that they have anything to do with trading, to have a sizeable experience with Forex trading. There are a lot of traders in Australia, and as such, it handles a lot of volumes every year. In fact, Australia is the 10th biggest Forex-trading country in the world, which is quite impressive.
What's great about the Australian Forex market is that it's a welcoming environment for all kinds of traders. Whether you're a complete beginner that is about to make their first step in trading, or if you're a seasoned veteran looking to get started with Forex in Australia, you can be sure that Australia is one of the best places to start today! Why? Because after continuously improving over many years, Australia is now on a really high level, in terms of quality of service, availability of options, and most importantly, safety and security.
Australia has a really good sense of how to create an "ideal" Forex market, and this really shows when you see how happy the trading community is there. If you are interested in becoming a part of this, then you have chosen a great time, because as fast as the things are developing, there are tons of opportunities to make a profit today. In this guide, we will be reviewing the Australian Forex market by talking about the most important points like safety, security, what options for trading are available, and lots more. By the end of reading this, you will have all the necessary knowledge to get started with trading in the right way, and start setting yourself up for success from the get-go!
Our ultimate Australia Forex brokers list
If you are in a hurry and just want to be given the recommendations for best brokers right away, we're happy to do so! Here is our list of top Forex brokers in Australia. No matter what kind of a broker you're looking for and what is your top priority when choosing between multiple possible brokers, you can be 100% sure that you'll be able to find your ideal broker with the help of our list!
Regulation for FX brokers in Australia
Australia has one of the most impressive Forex regulatory environments in the world. In a very large part, the huge progress and the growth we have seen with Australia's Forex market is very much thanks to the amazing regulatory practices that Australia has followed. Why? Because these regulations have managed to turn Australia into one of the safest places for Forex trading, while simultaneously ensuring that the regulations are not only strict, but strict in the right places at the right times, and relaxed whenever necessary, to make sure that there's as much space for growth as possible, and there are no needless handicaps that would prevent this growth.
The regulatory body behind this excellent environment is the Australian Securities and Investments Commission (ASIC), which has been around all the way since 1989. Back then, ASIC had a different name and was referred to as the Australian Securities Commission (ASC). As the time passed and ASC started getting more effective and started increasing its grasp towards multiple different markets and industries, it eventually "evolved" into ASIC, and had the name changed officially back in 1998.
What is ASIC's purpose?
Ok, so we know that ASIC has played a central role in helping the market progress, but what exactly is its purpose? What are its main functions as an institution? Well, ASIC has many different functions, but its main focus is to observe, control and regulate the activity of many different industries, including securities and investments, insurance, credit companies, and much more. As you may guess, ASIC has so far done an amazing job at this, and as such, any company licensed by ASIC is considered to be at the top level.
What are the ways in which ASIC regulates the market?
What all effective regulatory bodies have in common is that they have their own policies and requirements that they impose on the market. Obviously, ASIC does too, and thanks to these policies and requirements, they have managed to secure a top spot for Australia as a safe, secure, and thriving Forex market. Let's go over some of the main requirements that ASIC imposes on all brokers, and how and why are these regulations effective.
For a company to be allowed to conduct business and offer Forex services to the traders, they need a license and need to be regulated by the ASIC. Additionally, these brokers need to have a physical office in Australia, and many not do business with Australian citizens from anywhere else but Australia. This requirement is not exclusive to Australia. This is actually a very common thing, and the variations of this are seen with most Forex markets in the world and is a very effective tool for increasing the level of security and safety for the traders. In case things go south and involvement of the court is required, everything will be dealt with in accordance with the local laws and regulations, which is a huge help.
All brokers that are regulated by ASIC are required to have at least $1 million AUD in operating capital. This is also a very common international practice and is very effective because it only allows the acquirement of a license to the companies and brokers that have shown that they're actually serious about doing business, and are not in it for the short term. Additionally, it shows that the broker has enough money to be able to make necessary expenses when needed and be able to absorb possible damages as the market fluctuates.
ASIC requires all brokers to be fully transparent regarding any and all of their financial activities. They do this by requiring the brokers to send regular reports, reviews, and audits about most of their operations. This helps ASIC ensure, that the companies are following all the important laws and regulations and that they're conducting their business in a legal and ethical manner.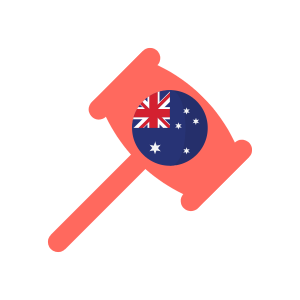 What all of these requirements have in common is that they are all geared towards creating a safer environment, where the traders themselves are put in the best possible position. This is the exact goal that ASIC had in mind when imposing these requirements on the brokers, among many others. Through implementations like these, Australia remains one of the safest countries for Forex trading. The best part is that as we mentioned earlier, Australia makes sure to keep the balance, and despite these safety measures, it also makes sure to keep many rules about trading specifics, such as leverage, very relaxed. This allows traders and brokers to enjoy the best of both worlds.
What do the FX brokers Australia have to offer?
If you are the type of person who thrives in the presence of variety, then you will absolutely love doing Forex in Australia. Australia is one of the countries where you can trade on pretty much everything, and it can fit almost all kinds of needs and requirements fo all kinds of traders.
Currency trading is really popular in Australia, thanks to the strengths of the national currency, and it accounts for a very large bulk of all trading volume in Australia. Australian Dollar is actually quite a popular currency to trade on. In fact, USD/AUD is about 5th most traded pair in the world, accounting for over 5% of all currency trades. If your primary interest in Forex is currency trading, then you will absolutely love doing it in Australia, thanks to the abundance of brokers who offer some great opportunities to trade on the Australian dollar and all other popular currencies.
Alternatively, if you would like to trade on something else, for example, commodities like gold, oil, etc, then you will be amazed at the number of options. Australia is one of the leading Forex countries, and as such, the availability of options is taken to the next level there. In fact, seeing as most of the world's top brokers, such as the ones on our list, are available for the Australian market, and these brokers offer a huge variety for all sorts of trading goals. Whether you're seeking something stable and less risky, or something with high volatility and high risk but higher earning potential, you can choose among tons of different commodities that top Forex brokers in Australia offer. The possibilities are endless, and the one you should choose should be the one that best serves your personal needs and requirements.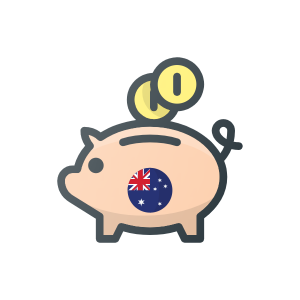 To top this off, Australia's financial regulators have made sure to offer as much variety and flexibility as possible to the brokers and traders. You can see this manifest itself with things like leverage with Australian brokers, which can be one of the highest in the world. In the right hands, benefits and features like these can really go a long way, so if money and profit are your primary motivator for Forex trading, then this market will be ideal for you!
So, in summary, here's what we believe to be the strongest points for the Australian Forex market:
Some of the best brokers in the world
Flexibility with things like leverage
A great, effective regulatory environment
Strong local currency
Should you go with Forex trading brokers Australia

 or not?
As we have discussed, Australia definitely has a very interesting Forex market. Besides the thriving local community of traders, thanks to some unique benefits like high leverage and other relaxed laws regarding features that can be very useful for the right traders, Australia attracts a large number of people from other countries as well. This, coupled with ASIC doing an amazing job at regulating the market, keeping it safe and allowing it to grow, Australia has one of those Forex markets that is as close to "perfect" as it gets. If you want to start off your Forex journey in a market that you can make into your home and stay there for a very long time, you really can't go wrong with Forex in Australia!