Trading on the financial market has, without a doubt, become much more accessible and approachable than it was years ago. Nowadays, in many cases, one needs only a device connected to the internet to get started with trading, and this is all thanks to Forex. Thanks to Forex, now it is so easy to get started with trading, that pretty much anyone can do it. However, this accessibility shouldn't be confused with simplicity and ease. Forex is still as difficult as it was years ago, and one still has to be quite diligent, prudent, and disciplined if they hope to reach any kind of success.
*Plus500 disclaimer: 76.4% of retail investor accounts lose money when trading CFDs with this provider. You should consider whether you can afford to take the high risk of losing your money.
This not only means learning how the financial market works and forming a correct strategy to conduct financial trading. One oft-overlooked aspects is the subject of choosing a good Forex broker in the first place. Indeed, many people disregard this part, considering how many brokers there are on the market today. The issue is that many of them look and feel practically the same, and with so much diversity of choice, it becomes increasingly difficult to choose a good broker, which is a significant issue.
In this guide, we will be taking a quick look at two of the brokers that are among the most popular ones on the market today. These two brokers are Plus500 and eToro, both of which have been steadily rising in popularity over the last years. Below, we will be comparing some of the significant and noteworthy aspects of these brokers, and helping those interested with making a choice. Additionally, this will help you will learn what are some of the defining factors of a good broker, after which, it will be easier for you to always make a well-informed choice in the future. And with that, let's get started with our guide!
eToro & Plus500 – Trust
When it comes to the importance of different matters when choosing a CFD Forex broker, nothing is as important as the matter of safety and security. It doesn't matter how attractive a broker looks, and how much they're promising they can help you achieve. If your safety isn't fully guaranteed 100% of the time, then it all means nothing.
When it comes to brokers like eToro and Plus500, merely their social proof with thousands and thousands of international clients should already speak volumes. eToro, as an example, boasts over 10 million users, which is absolutely massive. When you have os many people on the board, and when most of them rate the platform reasonably decently, this should already be an indicator of trustworthiness. However, we didn't write this guide with the intent of founding the brokers' trustworthiness on something so fragile and intangible. Rather, the only way you can be truly sure of a broker's safety and security is to examine their approach when it comes to license and regulations. This is precisely what we'll be talking about below.
eToro and Plus500 – license and regulation
As mentioned, one of the main aspects of a broker's safety is their license. Both of these brokers do an amazing job at this, being licensed by two of the most respected regulatory authorities in the world – the Financial Conduct Authority (FCA) of the UK, and the Cyprus Securities and Exchange Commission (CySEC) of Cyprus. Indeed, it's these two very two organizations that regulate some of the most well-known and high-level brokers in the world.
eToro licensing
Cyprus Securities and Exchange Commission (CySEC)
Financial Conduct Authority (FCA) of the United Kingdom
Plus500 Licensing
Plus500UK Ltd authorized & regulated by the FCA (#509909).
Plus500CY Ltd authorized & regulated by CySEC (#250/14).
Plus500SG Pte Ltd, licensed by the MAS (#CMS100648-1) and IE Singapore (#PLUS/CBL/2018).
Plus500SEY Ltd is authorised and regulated by the Seychelles Financial Services Authority (Licence No. SD039).
Plus500AU Pty Ltd (ACN 153301681), licensed by:
ASIC in Australia, AFSL #417727, FMA in New Zealand, FSP #486026; Authorised Financial Services Provider in South Africa, FSP #47546.
Due to the MiFID (Markets in Financial Instruments Directive) of the EU, the brokers that are licensed by any EU-based financial regulator can legally operate in all other EU counties as well. Thanks to this rule, many brokers choose to go with CySEC, as they offer some of the best conditions as compared to all other regulators, whether that be from the broker's perspective or trader's perspective. This is precisely the reason why CySEC is the most popular regulator for EU-based brokers.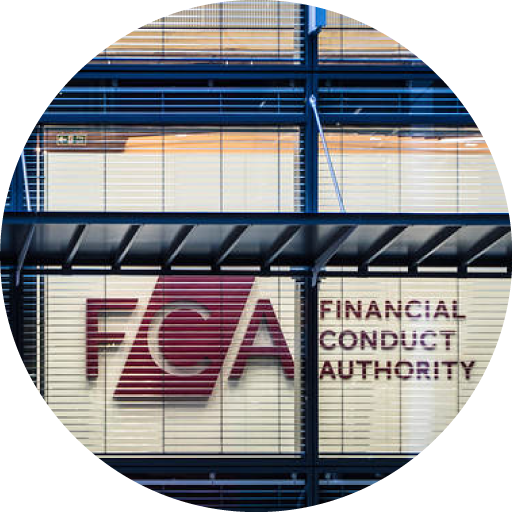 However, what's impressive is that these two brokers have licenses from both CySEC and FCA as well when the latter is considered to be extremely strict when it comes to licensing of the brokers. Considering a very strict and thorough approach to regulation from these two organizations, you can pretty much rest assured that you are in very good hands.
These regulators will subject these brokers to the highest standards of scrutiny and oversight. As an example, the brokers will be continuously monitored, audited, and reviewed, so that the regulators can make sure that the brokers are always following the relevant rules, laws, and regulations that are in place for your protection. You are also given some additional layers of security thanks to the policie, standards of capital adequacy for the brokers, investor compensation funds, and much more.
Curiously, Plus500's licensing endeavors don't just stop here. In fact, it has not just two, but six licenses. Besides the FCA and CySEC, it holds licenses from the Australian Securities and Investments Commission (ASIC), the Financial Sector Conduct Authority (FSCA) of South Africa, the Financial Markets Authority (FMA) of New Zealand and the Monetary Authority of Singapore (MAS).
With so many different licenses from so many different countries, you can obviously see that Plus500 takes matters of licensing very seriously. If they weren't, they simply won't have been able to maintain so many licenses, as the requirements of these regulators are quite strict, and any broker that hopes to keep so many of these licenses needs to be especially dedicated and committed.
Now, with that being said, a thought that may have popped in your head might be that Plus500 is better than eToro in terms of safety, with the obvious reason of having so many different licenses from so many regulators. What we would answer to that, is that although it is doubtless that having as many licenses as possible undoubtedly implies the dedication of the broker to the matter of safety, it still doesn't necessarily imply their superiority.
What we mean is that the fact that eToro is licensed by CySEC and FCA, and that Plus500 is licensed by both of them and four more regulators, doesn't automatically make the latter better than the former. CySEC and FCA are already quite respected regulators, and any broker that is trusted by them is also automatically trusted by any other regulator of any country. This is precisely the reason why a broker that is licensed with FCA will, in the vast majority of the cases, be given no issues from the regulators of the countries where they don't hold a license.
The only exception to what was mentioned above would be if you are specifically from one of the other four countries where Plus500 holds a license. As an example, if you are from South Africa, the fact that Plus500 is licensed by FSCA can sometimes put you in an advantageous position. For instance, in case of having some kind of a dispute with the broker, them having a local license with the local regulator will make a lot of things easier for you, as the dispute will be deal with in accordance to the local laws and regulations, with which you will be much more familiar, thus making everything much easier. However, again, to hammer this point fully, both of the brokers will be providing you with the exact same level of security, and the exact number of licenses is not all that big of a factor.
Now that we have discussed the very important specifics of licensing, regulation, and safety matters, let's move on to the good stuff, namely the actual options and opportunities that these brokers can provide. This section will be discussing the actual specifics of the trading process, and all the different characteristics accrued to it, such as the broker's policies regardi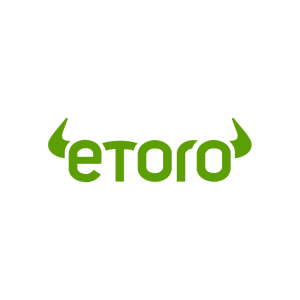 ng the important things like leverage, availability of trading tools, and much more. Let's start off with eToro.
eToro is one of the fastest-growing trading platforms in the world. In fact, they currently have over 10 million users, which is not something that many brokers can boast. Thousands upon thousands of users around the world use eToro to make profits on a daily basis, and this is all thanks to the amazingly simple service that eToro offers.
Indeed, the simplicity and accessibility of eToro are the biggest reasons for its success. You don't have to be a trader with a few years' worths of experience under their belt to reach success with eToro. The platform caters to all levels of traders with all kinds of goals, and the beginners are especially fond of them. This simplicity and convenience are manifested in many different forms, whether that be the usability of their website and platform, the supportive customer service, or many other unique approaches that eToro takes when it comes to doing business.
Copy Trading at eToro
eToro often falls under the category of what many call "social trading", with the reason being a lot of importance they accrue to the social aspect of trading. A staple of their service is their CopyTrader™, which, as you may guess from its name, allows you to essentially copy the trading decisions of other people, and by going with only the best-of-the-best traders, it lets you go along for a ride with the more experienced and trustworthy traders that you can trust with your success.
Of course, considering the number of new traders joining the financial market on a daily basis, this kind of service is something that would be of huge interest to many of these new traders. Having someone to rely on – especially experienced traders with a proven track record – is something that can be of huge value to the beginners, and completely change the course of their trading experience.
The traders whose trades you can copy are some of the most successful ones on the platform, as they're continuously ranked based on their performance. Thus, you can essentially make it so that you're only getting the advice and guidance from the best-of-the-best. For a beginner who doesn't have much experience, this has two benefits – for one, you get to start off by making small profits right off the bat, or at least increase your chances of doing so. Secondly, you get to learn what's the right way to trade and are given guidance in the right direction. The latter is especially important, as you have to make sure that you're not using this functionality of copy trading as a crutch, but rather, as a tool to guide you to the right direction, and help you learn.
 eToro's customer service
Customer service is one of the most important details to discuss because it is one of the key factors that shape your whole trading experience. When it comes to customer service, eToro is right in the middle of good and average. This means, that we wouldn't say that it's anything exceptional. The customer service of the platform is quite online-oriented. There are no phone numbers that you can call to receive assistance, except only for the Australian customers.
While this is not that big of a deal for many people, it is still a factor to consider. This may not be a big deal to you as well, until one day it is. Having a phone number to call when you need assistance is a huge help. Looking at it from the perspective of eToro itself, they aim to make the whole trading process on their platform as simple as possible, hence their model on social trading.
However, if you are one of the people who don't like using the phone in the first place, then you will be delighted to learn, that eToro has a great system of customer support through online tickets and live chat. Both of these are great methods of communication, and most of the time, they prove to be sufficient for providing assistance on the platform, considering the latter's simplicity and ease-of-use.
Expanding on the above point, this is one of the reasons as to why, as you will find, the eToro's customer service does not go beyond the assistance with standard matters. If you frequently find yourself needing a thorough, hand-holding type of assistance, then it is likely that you will be dissatisfied with their service. All in all. however, we would say that their customer service is adequate, and are more than willing to extend a helping hand to those in need. It's just that they're not able to go beyond the basic assistance.
Availability of trading products at eToro
Although we consider eToro to be a great platform, and especially for the beginners, its arsenal of trading products is not all that impressive. By saying it's not impressive, we in no way mean to discredit it. We just mean that it's not something that you will not be able to find with many other platforms.
The catalog itself is quite moderate, if not small. In total, eToro offers 47 currency pairs to trade on, and 19 commodity and index CFDs. Again, we would like to note that this is more than enough for a very large number of the global trading "populace", and should keep one busy for a long time. Beyond that, eToro offers over 1,500 shares and a formidable 77 crypto CFDs. When it comes to leverage, the maximum eToro can offer is 1:400, but that, of course, depends on the respective trader and their experience. Such high leverage is only reserved for the more experienced traders, which will be determined by eToro themselves. For the less-experienced traders, the leverage will be much smaller, going down to 1:30, as per recommendations of the ESMA.
Depending on your trading style, you can trade on these instruments in the short term or in the long term. However, it's important to note, that each order type has different holding costs, depending on them being of an overnight or weekend timeframe.
Commissions and fees at eToro
One of the primary sources of income for eToro would be the spreads, which becomes easily observable when you see their spreads for EUR/USD at 3.0 pips and S&P 500 at 75.00 pips. Additionally, it should be noted, that depending on the specific market conditions at hand, these spreads have a capacity to change in a significant manner. As mentioned, the overnight and weekend holding costs are higher than what you will see with many other brokers, and as such, should be taken into account when you're considering your final profitability.
However, for shares, eToro's spreads per side are reasonably competitive, and with their newly-introduced commission-free stock trading, it gives you quite a lot of leg-room.
Perhaps the most un-welcome fee that you will encounter at eToro would be the $25 withdrawal fee, on top of which, you may even be separately charged by your bank, which will of course vary depending on their own commission/fee structure. Since we're on the subject, it should be noted, that the minimum withdrawal amount is $50, which is something that you may need to consider, depending on your trading volume and budgets.
Additionally, there are some "inactivity fees" that need to be taken into account. If you are likely to be inactive for extended periods of time, these fees can definitely rack up to large amounts, considering that the fees are $10 per month after 12 months of no activity.
While some of these fees are quite an annoyance for many customers, in eToro's defense, these fees and commissions are all readily available for disclosure on a separate page, where all the information regarding fees is presented in a transparent manner. Plus, if these fees are something that gives you a lot of inconveniences, you can always make use of eToro's "eToro club" program, which gives you some discounts on these fees, along with some other beneficial extra services, all of which will depend on your account size and history with the platform.
eToro – summing up
Despite some of its limitations, eToro is a decent platform that can satisfy the main requirements of many different beginner-intermediate traders quite decently. In a nutshell, the simplicity of eToro and its relatively limited arsenal of tools many be more than enough for you, depending on your specific goals and requirements.
Additionally, the simplicity and conveniences that it provides, may prove to be enough of a valuable tool for you to say no to some of the sophisticated features that some of the other brokers may be offering. All of this, of course, should be considered along with the fees that this broker has. These fees are something that you're paying for the convenience and accessibility that eToro provides.
This all means, that you should make an analysis for yourself – are these extra small fees that you'll be paying worth the extra simplicity and convenience that you'll be getting in return? Or, are you skilled, knowledgeable, and available enough to conduct some of the tradings on your own, and have a more manual, hands-on trading experience with other platforms such as Plus500? These are the questions you should be asking yourself when you compare eToro vs Plus500. When you answer these questions for yourself, making a choice will be much easier, and will make much more sense.
Plus500
Plus500 is a publicly-traded platform on the London Stock Exchange from 2013, and it currently has a £1.73 billion market share, servicing clients from more than 50 countries from all around the world. They have been becoming especially popular as of late.  This is not because they have some kind of exceptional service. In fact, as we will learn below, there are some definite issues that this platform needs to work and improve upon. However, they do manage to provide quite a good service in their own niche, catering to a specific type of trader.
Plus500 has been around in the CFD market ever since 2008, and since then, they have serviced a great number of traders. In fact, they have over million traders, which, although is not as much as eToro's impressive 10 million traders, is still nothing to sneeze at. Plus500 Ltd is a company based in Israel, with an operating subsidiary in the UK – Plus500UK Ltd which is licensed by the FCA, it is considered to be one of the most popular trading platforms for an average British trader. In the sections below, we will be taking a deeper look at some of Plus500's merits, advantages, and disadvantages. By the end of reading this, you will have a decent understanding of whether or not this broker is right for you. So, without further ado, let's dive straight in!
*76.4% of retail investor accounts lose money when trading CFDs with this provider. You should consider whether you can afford to take the high risk of losing your money
Availability of trading products at Plus500
One of Plus500's biggest merits is the number of options it offers in the form of its trading products. Besides CFD on Forex and currency trading, they offer CFDs on equities, stock trading, stock indexes, commodities, ETFs and options, cryptocurrencies, and much more. Although it's not a perfect platform, you can be sure, that whatever it is that you're interested in, you will be able to find it at Plus500.
In fact, Plus500 was the first actual broker in the world to start offering Bitcoin CFDs back in 2013. This, of course, is one of the main things that the platform started being known for, and they have made sure to keep their reputation of being an innovative broker with a lot of options.
It should be noted, though, that the availability of instruments is determined based on account types. CFDs are available for all types of accounts, and they are the same for all accounts, whether regular or professional. However, the professional account is only available if certain requirements are fulfilled. Leverage is, of course, also variable, depending on the account type and the trader's experience. The standard available limit for regular accounts is 1:30, whereas, for professional accounts, leverage can go up as high as 1:300.
Plus500's customer service
Just like eToro, Plus500's customer service falls right under the category of average. Though they're more than willing to help you out with your issue, the mediums of communication are quite limited. No number is available for over-the-phone communication, but the live chat, support tickets, and email are available for 24/7 support. Again, very similar to eToro.
Plus500 also strives to prevent many of the scenarios where you may need support in the first place. They do this by making sure that all the important information regarding their service and platform is readily available. As such, make sure that you're conducting appropriate research by reading all the available resources on their website. Their FAQs are a major part of this, and they are more-or-less satisfactory for finding answers to many of the common questions that the users have.
Despite these limited ways of communication, for the most part, it is convenient and accessible to receive support. Opening a ticket is easy and fast. Live chat is also simple and easy, and also takes no more than a few minutes to receive a response. All in all, while it's not perfect, the customer service of Plus500 is acceptable, and unless you have some kind of an extraordinarily specific issue, you should be able to receive all the help you may need.
Fees and commissions at Plus500
One of the major things that Plus500 is differentiated from eToro is the fact that they don't have any extra commissions. They don't charge any commissions whatsoever on their trades, and the only commissions that they have, at all, are spreads. What's more, even these spreads are quite low, as compared to most other brokers on the market. You can view the exact details on this page.
To sum this up, if you are one of the people who are, understandably, annoyed and tired at the ridiculous fees that some of the brokers put forward, then you will absolutely love trading with Plus500. The spreads are quite tight, compared to what most other brokers have.
*76.4% of retail investor accounts lose money when trading CFDs with this provider. You should consider whether you can afford to take the high risk of losing your money
Plus500 – summing up
Considering their diversity of options, no-commission approach, and low spreads, Plus500 is best-suited for traders who are very cost-oriented. This broker allows you to gain access to a relatively broad set of options, while simultaneously making it so that you don't have to spend a fortune in commissions and trading fees. While this may not seem like that much of a big deal to you now, you can trust us, that these small commissions definitely do add up over time, and having a luxury of not having to fork out so much on them will pay off in huge ways down the line.
Beyond that, the fact that they are licensed by five regulators, who also happen to be some of the most effective, dedicated, and respected regulators in the world, you can enjoy these benefits while also guaranteeing full safety and security for yourself. Safety is something that is quite underrated these days and having a broker that takes the matters of licensing and regulation this close to heart, is something really rare.
So, Etoro or Plus500 who is better? Which one should you go with?
Having discussed some of the key points of comparison between these two brokers, now it's time to pass the judgment, and decide which one is better. This is a rather tricky subject because there is no possible way for us to say which one is better unless we know who the actual person asking that question is.
The thing is, both of these platforms have something to offer and can be of great value to any kind of a trader. However, the truth of the matter is, they are both different in their own rights. While one excels at one thing, the other does not, but in return, excels at some other thing. is eToro better than Plus500, or vice versa? The best way to answer that question for yourself would be to look at all the pros and cons of these platforms and come up with the best answer for yourself.
Are you an absolute beginner who does not know anything about the financial market, and as such, are unqualified to make risky moves on the financial market? Would you, because of this very reason, like to have some kind of pointers and guidance by learning – or copying, in this case – from the experienced traders? Then, in this case, eToro and its social trading approach might be the way to go.
There, by making use of their CopyTrader and other services, you will be able to start learning slowly by seeing what decisions of these experienced traders actually work, and you can then slowly start integrating that into your own trading strategies, and in time, after developing your skills and growing as a trader, you will be qualified to do much of the work on your own.
On the other end of the spectrum, there are people who do have some sort of experience, and maybe even are at the intermediate level. These people have made some moves on the financial market, some of which have worked, and some of which have not. In the end, they have managed to make a reasonable profit, and are "on the plus side" when it comes to how much they have earned and lost by trading.
Such a person, then, by now, should already have some kind of a rough idea as to what their trading style and strategy is, and is happy to apply it on their own. If you are such a person, then the flexibility and diversity of options that Plus500 provides might prove to be ideal for you to apply your experience, keep growing as a trader and make a profit on your own terms.
In closing, we would like to say, that when you put Etoro and Plus500 side by side, each of these platforms has their own advantages and disadvantages, and each one of them should be able to provide decent service to any kind of a trader. However, making a better choice will depend on the trader themselves, and as such, they should make the choice based on their goals and needs.