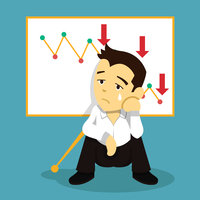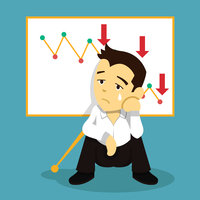 Binary options are simple trading instruments which generally pay either a high, fixed return or nothing at all. No wonder the word "binary". Binary Options are the new way of making money the easy way from trading. It provides an online platform that allows you to make an investment right from the comfort of your home. All you have to do is relax and watch your investment grow exponentially. The great thing about binary options trading is that there are no restrictions as to who can trade except for the age and, most of the time, US citizenship. This article will tell you more about when NOT to trade binary options and what are the top mistakes in trading binary options.
Just like traditional options, binary options are available on a variety of underlying assets. With indices, stocks, commodities and currencies being the most popular assets on which to base trades. However unlike traditional options, binaries payout a fixed, known return which is not dependent at all on how far "in-the-money" the option is. In the event that the asset you placed a call option order on exceeds the strike price by so much as one pip/tick then you are paid out the same high returns as if it finished in the money by 100 points.
Trading options that are binary is very easy. However this is if you know the secrets to use to decrease your risks and maximize your profits. Regardless of whether you are a beginner or an expert trader, you still need to learn ways on how not to trade binary options so as to maximize your profit.
How & When NOT to Trade Binary Options?
Below we will list the main items for a trader to avoid when engaging in trading binary options online.
Do not be an emotional trader
One of the biggest problems traders face is emotional trading. If you discover that you are losing control and making more trades than normal, it is advisable to step away. In case you also observe that you are losing trades you would normally win, yet you feel the urge to keep trading, then the time is right to step away. Remember emotional trading will destroy your account!
Do not over invest
It is not smart to invest an amount that you cannot afford. In case of a loss, this will be harmful as it will discourage you from further investment. Start investing in amounts that are within your budget.
Do not day trade (too much)
Day-trading and scalping are usually called high frequency trading, which we never recommend doing. It is only the seasoned professionals that are very successful with this type of trading. Keep in mind that being successful generally means making a handful of the ideal trades every week. Of course, there is nothing bad in making day trades from time to time, but do not overplay it making 100+ trades in one day.
Do not over think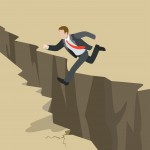 Often times, we see that traders utilize too many indicators as part of their strategy. However, the most successful traders make use of the KISS (Keep It Simple Stupid) principle. You just have to develop a reliable and simple technique that works for you. Speak with your account manager, or register for a VIP account to get sessions with a professional account manager.
In conclusion, after you have spotted most common mistakes in trading binaries and now you know how to avoid binary options losses, binary options hub has just one thing to tell you! The most important thing about binary options trading is to know when to trade and when not to trade in order to avoid binary options losses. Also, choosing one of [intlink id="5″ type="page"]the reliable brokers[/intlink] is a crucial thing in binary options market. Remember, only you decide how to trade and nobody can force you to do something you do not want to.