Although definitely not the biggest and the strongest, the Ugandan Forex market is, for sure, one of the fastest progressing ones. Due to various reasons, the Forex environment of the country, especially in the licensing and regulatory environment, has always had some serious issues. However, over the past years, Uganda has definitely seen some decent progress in becoming a more serious Forex environment, at least compared to how it was in the beginning.
With that being said, there are still some challenges remaining for the Ugandan Forex market, with some of the main issues of the past still persisting. In this guide, we will be taking a general look and overview at Forex trading in Uganda, what you need to keep in mind to keep yourself safe and secure, and what to expect in general.
Our list of best Forex trading brokers in Uganda
Truth be told, making this list wasn't all that easy, because Uganda is still very much in its state of infancy, meaning that large developments are still to be made on the market before we see an abundance of great options. However, there definitely are some great options for Ugandan Forex traders, in the form of many decent international brokers that all have very good feedback from traders worldwide. These brokers were selected based on the most basic, yet the most important factors such as safety and trustworthiness, as well as the ability to provide flexibility and many options for traders with all sorts of different requirements. If you are a Ugandan individual not sure where to start due to lack of local options, you can be sure that these brokers can keep you busy for quite a while!
Forex Regulation in Uganda
Safety and security had always been the central issue at hand with the Forex market in Uganda, and it still is. It's a rather peculiar situation in general because although the situation today is much better than what it was years ago, the issue of lack of regulation is still at large. The thing is, the Ugandan government still hasn't come up with any specific solutions or implementations when it comes to Forex regulation in the country, which many think is a serious security issue.
The small development and progress that we were just talking about, and that we have all been seeing in the past few years, is all thanks to the Bank of Uganda. With the help of the Bank of Uganda, brokers can now apply for a license, which would officially give them the status of a broker. Though, as we'll learn down below, this isn't enforced at the level at which it should be, this is still definitely a step towards a positive direction.
What does this license mean, and how are the licensed Forex brokers in Uganda different?
The introduction of the license, although itself didn't introduce any dramatic changes, has still had a positive impact on the market, by introducing the order, and encouragement for going towards the direction of more safety and security. These changes were all required with the goal of giving the traders increased safety and security. Let's look at some of the main requirements for obtaining a license from the Bank of Uganda:
The brokerage must be registered as a limited liability company under the Companies Act of Uganda.
The company must provide a valid bank statement going at least 6-months back. This ensures, that before a company is given a legal license to operate, Bank of Uganda would be able to do a little bit of screening, and add a little bit of transparency to the company's past activity. This aids greatly in preventing fraud and money laundering schemes.
The company must provide an extensive and detailed business plan. This lets the regulators determine the level of seriousness, and also get an idea of what to expect from the would-be broker, and see if it's in everybody's best interest for the license to be given out.
The company must provide full details like address, names, and other relevant information
The company must provide work permits for all of its employees that are not from Uganda
The company must provide complete proof that its director has never been caught for any financial criminal activity
As you can see, these requirements are all very reasonable. Any potential broker who is actually committed and serious should find absolutely no issues with fulfilling these requests, as these are absolute bare minimums. The license application process has a fee, which is 400,000UGX, along with a yearly renewal fee of around 1,000,000UGX.
With the requirements being so relaxed, and therefore the bar for entry is set so low, many people feel apprehensive, and don't really have all that big of a feeling of safety with the local market. These feelings are definitely understandable, but there is one overlooked point. The license of Bank of Uganda, while definitely a welcome addition to the market, is definitely NOT the ultimate indicator of safety and security in and of itself.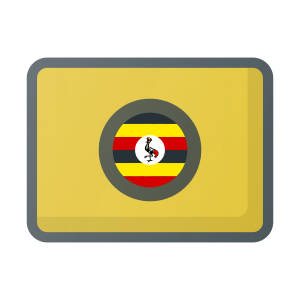 While a company having the license from Bank of Uganda is definitely a plus, due to obvious reasons, it still isn't that significant, considering that the Ugandan government itself doesn't enforce it as much as it should. It is not mandatory for companies to have it to provide brokerage services.
The thing is when we're talking about the international brokers that operate in Uganda – the good ones, that is – them having or not having Bank of Uganda's license definitely shouldn't be the final deciding factor for you. Many of these brokers have been on the market for many years now, and throughout these years they have accrued many other licenses from many other regulators, all of which have stricter policies and requirements.
As an example, if your prospective broker has a license from South Africa's FSCA or the UK's FCA, then if you can feel secure with anyone, it's with them, and the license from Bank of Uganda kind of loses its significance.
As we have learned, the regulatory environment of Uganda is definitely not of the highest caliber. There are still tons of changes and implementations that are needed before it reaches a level of international standards, but this is what we will have to make do with for now. With that being said, the government of Uganda is now allegedly working on coming up with more extensive and detailed changes to the market to increase the safety, security, and stability of the market, as well as increase the quality of the service that the Ugandan traders get.
In the meantime, you can feel free to do your own research on what the other traders like yourself around the world are saying about these international brokers that offer services to many other countries in the world. As we mentioned, at the end of the day, if your broker has a proven track record of reliably and consistently providing great service, then you definitely shouldn't let their lack of license from Bank of Uganda hold you back from doing business with them, provided you do enough research.
What kind of different options do the Ugandan Forex traders have?
As we mentioned, due to a lack of high-level local brokers, when we're talking about the best brokers in Uganda, we are most likely talking about the best brokers who offer their services internationally. In our list above, we have listed some of the best international Forex brokers who are available for the Ugandan traders.
For many of our selected international brokers, you have the option to trade for whatever you wish. Whether you're looking to trade USD/UGX or go for commodities like gold, oil, or any other asset, you can be sure that you won't be met with a lack of options! Our main priority when it comes to choosing brokers is the variety and versatility, so going through our list of selected brokers will keep you busy for a long while!
What we can conclude about Ugandan Forex brokers
As we have seen, Uganda is definitely not among the top Forex countries in the world, especially when it comes to its regulatory environment. However, what we have also seen, is that Ugandan traders in no way have to deal with a lack of options. In this day and age, thanks to the technology and the internet, countries with underdeveloped Forex market such as Uganda, can enjoy the service of great international Forex brokers who not only offer a high-quality service but can ensure the safety of their traders too.
If you are from Uganda but are hesitant to get started, we definitely encourage you to give a closer look at some of the brokers on our list. You may be very pleasantly surprised by how positively different the results may be compared to your expectations.