OspreyFX brokerage prides itself with targeting mainly ECN traders and claims to provide the necessary means to meet their requirements. Based on the trading features that the broker provides, it's not really a far cry from the truth.
With a minimum deposit of $10, leverage going up to 1:500, and lots of microscopic sizes, OspreyFX leaves the impression of a broker trying to fit in with beginners. Their spreads of 0.1 pips per lot also indicate that the broker wants to be the ultimate "budget company". It's quite easy to spot these preferences in companies based on their requirements. The lower they set their "entrance fees" so to say, the more lenient they are towards new traders.
That's usually a red-flag actually. Why? Because new traders are easier to scam as they don't necessarily know whether something is right or wrong. Pairing this up with the fact that this company doesn't have an official license, made us walk the thin line of thinking the OspreyFX scam was a reality. But taking a look at testimonials, the trading features, and the general responsiveness of the broker, made us give them another chance.
Much like every other broker in this industry, OspreyFX features MT4 and WebTrader on its platform, giving it just a bit more legitimacy in our eyes. Why? Because in order for MetaQuotes (the creators of MT4) to give the license to use their software, they first need to take a look at the company as a whole. If MetaQuotes did their due diligence and approved OspreyFX, that gives us at least a little peace of mind regarding how trustworthy they are.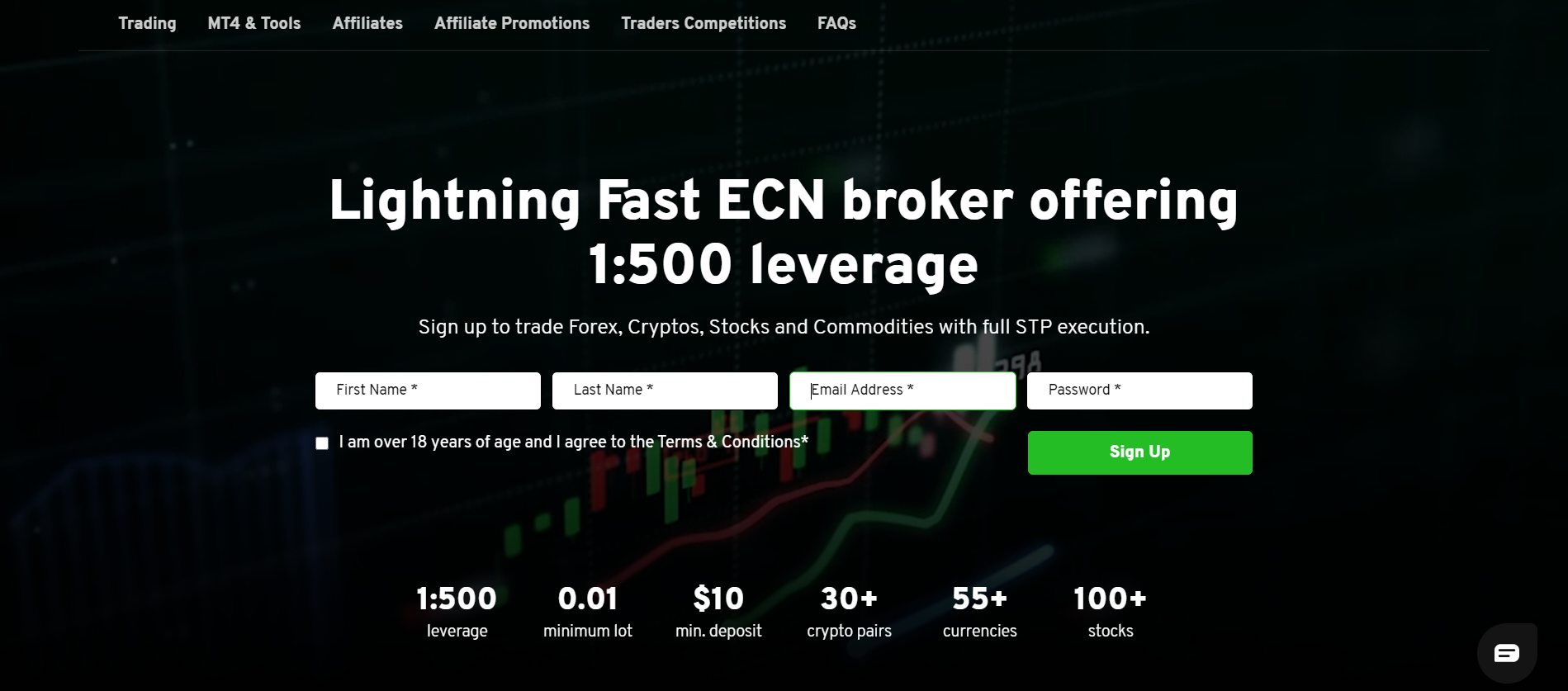 Account Types
OspreyFX offers traders two kinds of accounts, which are the standard account and demo account. Both accounts offer traders a great opportunity to develop trading skills and to get expertise in trading with ECN.
Standard Account
The Standard account is nothing special, to be honest. It has the "general" features we discussed earlier in the review. A minimum deposit of $10, spreads as low as 0.1 pips and maximum leverage of 1:500. It provides access to quite a lot o instruments, however, including stocks and cryptocurrencies alongside the most common currency pairs.
Demo Account
This is a great opportunity for the new traders, who are just kicking off with trading. With the demo account you do not have to invest any money, but instead, invest your time and be actively engaged in virtual trading. What happens is the broker gives traders virtual money on their accounts on a weekly basis, which then helps them try out new strategies or find the asset they like the most.
Final Words
Overall, OspreyFX is a very convoluted company. There are some parts of it that scream red-flag but when diving into these details it's easy to find justifications for them.
In the end, we believe that OspreyFX has just enough trustworthiness to deem it eligible for an account. The generous offers on its trading features are simply too hard to say no to. The profit margin increases greatly with the leverage to spreads ratio on OspreyFX, making us rate it with a slodi 3 out of 5 in the end.