South Africa is one of the countries that has achieved the biggest amount of growth when it comes to Forex trading. Throughout many years, it has gone from being a country that was plagued by fraud and scams, to being one of the fastest-growing Forex environments that provide a lot of chances for success to thousands of traders every day. Of course, as it developed further and saw a lot of new people joining on a daily basis, a lot of new options started becoming available. This is actually true for financial trading in general. In the past, it was a rather complicated endeavor that was largely inaccessible to "regular everyday people", unless they were willing to invest a lot of time, money, and energy in it.
Now, with most of the online trading platforms in South Africa and everywhere else in the world, all it takes to get into trading is simply a computer with an internet connection and a starting capital that can range between $5 and $100. This, of course, is one of the main reasons why so many countries have been seeing a sharp increase in Forex trading, with some of them being more poor countries that otherwise won't have had a chance to participate to the same extent. With Forex, now trading is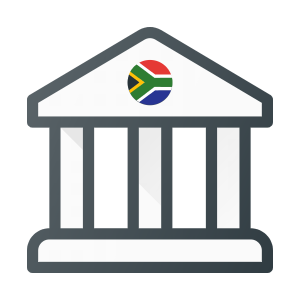 much more accessible, and many people around the world see it as a legitimate and reliable way to earn additional income and potentially reach the level of financial independence.
Of course, learning how the financial market works and approaching trading with an iron discipline is a crucial part of it all. However, at the same time, you have to make sure that you're working smart, not just working hard. This means, that you have to utilize all the available tools to reach success, as well as optimize everything to your favor as much as possible. One such thing you can do is to make sure that you're always going with the cheapest options. This is exactly what this guide will be talking about, by discussing and defining the ideal cheap share trading platform for traders in South Africa that can provide you with the maximum value with the cheapest possible price. So, without further ado, let's dive straight in!
FXCM
FXCM is one of the most popular trading platforms in South Africa right now, as it provides a great service in an accessible, reliable, and most importantly, cheap manner. Indeed, it's one of the cheapest options you can find on the market right now. Despite this very cheap pricing, it is regarded as one of the highest quality brokers not only in South Africa but on the global level as well.
FXCM's licensing
Licensing is, and should always be, one of the most important things that you consider when you're looking for a broker to trade with, as it's the most major thing that your safety depends on directly. As such, making sure that your broker is licensed by proper authorities that you can trust is of paramount importance. If you are on the same page with us on this, then you will be delighted to know, that not only is FXCM licensed, but that it's licensed with four different regulators.
The first most notable regulator would be the FCA (Financial Conduct Authority) of the UK. FCA is, quite possibly, the most highly-respected financial regulator in the world, and all the Forex trading platforms in South Africa – or anywhere else, for that matter – that have their license, can be trusted with the highest possible confidence.
FXCM also holds a license from the ASIC (Australian Securities and Investments Commission), the ACPR (Autorité de contrôle prudentiel et de résolution) and the AMF (Autorité des marchés financiers) of France, and the FSCA (Financial Sector Conduct Authority) of South Africa.
FXCM's defining characteristics
As you saw, FXCM is pulling no punches when it comes to matters of licensing and regulation. If you are looking for a platform where you can trade not only for cheap but also while ensuring your full safety and security, then you really can't go wrong with FXCM. With the subject of safety and security being out of the way, let's now discuss what actual trading opportunities FXCM provides, and what are its defining features as a cheap trading platform.
There are no actual limits as to how much you have to deposit to trade with FXCM. Whether you want to start with $50, $100, $1000, or even as low as $5, you are free to decide yourself.
A bulk of the commissions that you will be charged by FXCM are in the form of spreads, which are in the range of 1-2 pips but can go as low as 0.
Beyond above, there are no other "hidden" trading fees. This, of course, doesn't include the overnight swap fees.
Withdrawals and deposits are reasonably fast and hassle-free, and there are no extra fees from the broker's side.
All in all, FXCM, without a doubt, deserves the reputation it has as a great trading platform. If you are looking for opportunities for the cheapest online share trading South Africa, whether you are an absolute beginner or an experienced trader who is in this business for many years now, FXCM has something for everybody and can accommodate any kind of trading goals, experiences, and preferences.
HotForex
Up next on our list is HotForex, which is also a very high-level broker. In fact, you may think that it's even better than FXCM, and you may be right or wrong, depending on what in particular you're looking for in a broker. With that being said, HotForex is really something special, as, over the years, they have solidified their position as one of the best brokers in the world. They have managed to do this by offering a service that is exceptional in almost every sense. Let's talk about the most impressive quality of HotForex – its licensing.
HotForex's licensing
If you were impressed by FXCM's having four licenses, then prepare to be even more impressed, as HotForex has five different licenses. What's really impressive is that they have these licenses from regulators that are actually quite strict when it comes down to who they give their license to. This means, that when it comes to safety, you can be pretty much fully confident when trading with HotForex.
HotForex is currently licensed by FCA, whose authority and merit we have already discussed at length. It also holds the license from FSCA, and three other licenses from SVGFSA (St. Vincent and the Grenadines Financial Services Authority), DFSA (Dubai Financial Services Authority), and the Financial Services Authority (FSA) of Seychelles.
Needless to say, for a broker to hold five different licenses from five different regulators, it would take an exceptionally dedicated and trustworthy broker that takes the matter of safety, security, and compliance with relevant laws very seriously. If you are one of the people who are a bit "shy" to engage with Forex trading due to the various security concerns, then you will feel right at home with HotForex, because if five very strict regulators can trust them, then so can you!
HotForex's defining characteristics
As you can see, safety is the least of your concerns with HotForex. Now, let's get to the "juicy" stuff, meaning what the platform actually offers you for trading, and what kind of advantages you will get by going with HotForex.
HotForex's spreads are flexible, meaning they will depend on what specific type of account you will be going with. If you choose the zero spread account, it will be 0 pips, and with other types of accounts, it will increase accordingly, with the possible minimum being 1 pip.
The minimum deposit amounts are quite accommodating. The lowest possible deposit is as low as $5, for the "Micro' account. This means, that if you are looking for a cheap trading platform, this can be of huge help.
There are no additional commissions for the trading process. The only two exceptions would be for the higher level accounts, such as the zero spread account and PAMM. Beyond that, there are no additional fees. This is the case for deposits and withdrawals as well, which are completely free. Even if your specific bank or payment provider charges you some kind of a fee, HotForex will absorb the payment and refund it back to you themselves, which is a very nice gesture, and something that you won't see with many other brokers.
Making it so that you're trading for cheap is all about utilizing the small advantages that your broker may be offering, so considering that, it's easy to see why HotForex would be considered the cheapest share trading platform in South Africa! We encourage you to give them a try, and see this for yourself!
Plus500
Plus500 is a very popular trading platform in South Africa, due to the combination of great service, value, and security; just like the other brokers mentioned on this list. You may probably think by now, that making a choice is becoming progressively more difficult, and you would be right!
There really are tons of great brokers available in South Africa, and all of them offer amazing service that can satisfy any taste. With that being said, let's discuss some of the specifics of Plus500, and examine exactly why people are going crazy over this broker.
Plus500's licensing
If you have been impressed with the licensing of the brokers we have discussed so far, then you will probably go head-over-heels with Plus500, and its 6 separate licenses with different regulators. Yes, you read that right – six! Objectively speaking, you would be hard-pressed to find many brokers that would be licensed with six different regulators, and especially regulators of this caliber.
Just like the previous two brokers, Plus500 has a license from FCA, which is already off to a good start! It also has licenses from the ASIC (Australian Securities and Investments Commission), the FSCA (Financial Sector Conduct Authority) of South Africa, the FMA (Financial Markets Authority) of New Zealand, the MAS (Monetary Authority of Singapore) and the CySEC (Cyprus Securities and Exchange Commission).
The latter is one of the most, if not THE most, widely known regulator in the world, and is actively in charge of monitoring and regulating hundreds of brokers around the world. This regulator is especially prevalent in the EU countries, thanks to the ESMA and MiFID specifics. So, if you are a citizen of any country from the EU, then a broker that is licensed by both FCA and CySEC will likely be your best possible bet!
Plus500's defining characteristics
Spreads happen to be a tiny bit higher than the competition and happen to be one of the main sources of profit for this broker. Varying between 0.7-1.4 pips, and around 5-6 for shares, the rates are still within a reasonable level and can satisfy any trader looking or a cheap platform to trade on.
The minimum deposit is also a bit higher, sitting at $100. This is not to say that it makes this broker more expensive. It definitely doesn't, as this is a deposit to your account, not a payment. It's just that the minimum amount to "activate" your account is higher. Beyond that, the trading itself is still cheap with this broker. Of course, it will be up to you to determine whether or not you're willing to start off with this much money. If not, there are tons of brokers out there – and on this list – who let you start off with as little as $5. Though, truth be told, as you keep advancing and increasing your trading knowledge and capabilities, you will think of $100 as a child's play.
The additional fees for the service of the broker are very scarce. There are no commissions on the trading process itself except for swaps, obviously. Beyond that, they have no fees for deposits and withdrawals. The only exception would be when one makes international payments with the currencies that they don't support, but even then, the fees will be tolerable.
In conclusion, if one was looking for the cheapest possible platform purely in terms of the numbers, Plus500 would not take the first spot. However, in return for the small price difference, you get the unparalleled security of dealing with a broker that is licensed by six different regulators. On to of this, the quality of the service is really high, and at the end of the day, it is still much cheaper than most of the brokers available on the market, just not as cheap as the other ones on this list.
IG
IG is an international brokerage that is quite popular in South Africa. The reason for their ever-increasing popularity is their unique approach to business, which is taking the service to the next level, while simultaneously focusing on safety, security, and adherence to the relevant regulations. It's due to this reason that IG is allowed to work in the United States, which is one of the rarest things to see when it comes to international brokers.
IG's licensing
As mentioned, the licensing and regulatory part is where IG truly excels at. This may surprise some of you, but it is only regulated by the FCA (Financial Conduct Authority) and the FSCA (Financial Sector Conduct Authority). You may be confused as to why IG is held in such high regard when they're regulated by "only" 2 regulators, as compared to the other brokers like Plus500, who is licensed and regulated by 6 different regulators.
The answer is that it's not so black-and-white. The thing is, the way international regulatory environment works is that if a broker is licensed by at least one respected regulator, then, for the most part, they are good to go for providing their service to other countries. This can be seen in the fact that a broker licensed by CySEC can operate in all EU countries. Sure, it's a different scenario there, as this is allowed due to the MiFID and ESMA, but it's more-or-less how it works for the rest of the regulators as well. As long as a broker is licensed by a regulator such as FCA, countries will be more than happy to accept them.
The bottom line is that IG, among all other top trading platforms in South Africa, has an exceptionally good reputation when it comes to the safety and security of the traders, and this is thanks to them striving for complete transparency and adherence to all regulations. Otherwise, they simply won't have been allowed to work in the United States, which is pretty much like an impenetrable fortress for many Forex brokers.
IG's defining characteristics
As mentioned, the standard of IG's service is considered to be quite a bit higher than most other brokers. Considering this, the prices and fees are a little bit higher than usual. With that being said, they are still considered to be quite affordable, especially in relation and comparison to the level of service.
The biggest commissions from the broker would be their spreads, which sit at 0.10% for shares, and objectively speaking, this is not even that high, and are within reasonable ranges.
 Additionally, there are additional specific commissions for share trading, for which the maximum charge is no more than $15.
There are no minimum deposit requirements, and you can start with as much as you want.
There are no additional fees for depositing and withdrawing your funds.
Obviously, IG is not the cheapest platform around, but considering the quality that you're getting for the price, then it offers the highest value around. If you are interested in trading cheap in South Africa but don't want to achieve this cheapness at the expense of the quality, then IG is for you!
Which one of the cheap South African trading platforms from our list should you choose?
As you have seen, we have discussed some of the best Forex brokers that are available in South Africa for share trading. However, the question now is, how do you choose the best one for you? What, in particular, do you use as a deciding factor for registering and trading with a broker?
It's a bit tricky to answer this question because it depends on your requirements. Is your only priority for the broker to be cheap? And if so, are you willing to sacrifice other aspects such as your safety and security? Because, as you probably already know, in life, with everything else, you get what you pay for.
While we all love the idea of going with the cheapest online trading platform South Africa, for a broker to keep operating, they need to collect commissions, which will allow them to cover their expenses and keep providing their services to you. If you are expecting to receive the best service possible, then, logically and honestly speaking, would you expect a broker to do that if they don't charge anything? Of course not!
The point is, it's about finding the right balance between the price and the value that you get out of trading with a broker. This means, that the cheapest broker is not always the right choice. Sometimes it is, but not ALL the time. If you are getting a significantly better service from one broker for a small price difference, then objectively speaking, it is always worth it to spend a bit more.
This, of course, can only be determined by one person – you. Ultimately, you are the only one who knows what kind of service is the best fo them. As such, rather than automatically going for the cheapest trading platform South Africa, we encourage you to do is give all of the brokers a quick look, see what they have to offer, and then compare their service so you can determine for yourself on which one would give you the biggest chances of success.