XM is one of the best-known Forex brokers and it offers its services to traders around the world. With its regulations and authorizations, it also stands to be a very safe solution for many. Bonuses and promotions are something that interests a lot of people, and in today's guide, we are going to talk about one of the most attractive bonuses, the no deposit bonus.
Many Forex brokers have no deposit bonus, but XM no deposit bonus seems to be the most popular one. What is the reason behind that? We are going to talk about that in this guide. So, if you want to start trading with XM without risking your real-life funds, follow our XM no deposit bonus review carefully!
What is XM and why is it so popular?
Before we start talking about XM 30 bonus conditions and the ways to use it, let's talk a little about XM. XM is a Forex broker that is very popular around the world, it is suitable for both, beginners and experienced Forex traders. It offers many different types of promotions, bonuses, and account types that can be used by both, seasoned and amateur Forex traders.
It has an 11 year-long history and has been very popular since its establishment in 2009. In addition to the no deposit bonus, that we are going to talk about today, the broker also has many other bonuses and promotions that are very popular among Forex traders.
What is XM $30 bonus and who can use it?
No deposit bonus basically means that you can start real-life Forex trading without making any deposits. For many beginner Forex traders, it is a way to start trading without having to risk your real-life funds. Many traders are using it because it offers them a chance to start trading without having to spend any money.
Anyone can use the XM no deposit bonus as long as they are older than 18 years old. It can be enjoyed once you have created a live trading account, the process will be discussed in detail below.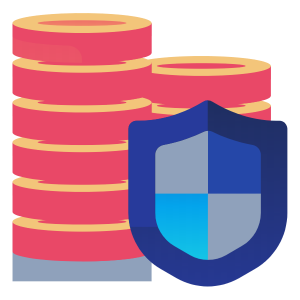 There are many different platforms that offer no deposit bonus, but in most cases, you can't know if they can be trusted or not. In the case of XM, it is very safe to trust anything that this broker offers. XM is one of the safest and trustworthy FX brokers on the market, it is authorized and regulated by some of the biggest regulatory bodies son the market, which ensures that you and your funds can stay safe with this Forex broker.
XM free bonus is a great way for beginners to start trading, try out the market without risking their funds, and becoming a successful Forex trader.
If you wish to use the bonus, in addition to being at least 18 years old, you also should not have any history of violating the broker regulations. Also, if the company suspects that you are violating or are abusing the rules of the promotion, the broker will withhold or withdraw the trading bonus, or any other promotion. Every customer can only get the XM welcome bonus once, to make sure that you are not violating this rule, the bonus is attached to the IP address, therefore you can only use it once. Also, once you have created the real trading account, you only have 30 days to claim the free $30, after 30 days, you will not be able to use the promotion anymore.
How to get the XM bonus
The process of getting this bonus is very simple and only takes several steps. As you go to the official website of XM and check out the promotions section, you will have access to every type of information that might be important for you before you start enjoying the bonus. Also, the website is very user-friendly, which makes using it very easy even for those who do not have much of an experience with Forex trading.
Once you access the page of promotions, you will see there a few different options. To get your bonus, you will have to choose a trading bonus, you can get to the page from here. Once you are on the right page, you can choose the no deposit bonus. In order to get the bonus, you will have to own a real trading account where you will be using 30 USD. So, once you click 'Claim Your Bonus', you will be redirected to a page to create a real trading account with XM. It is a very simple process, which will only take a few minutes. Let's go through the registration process, so it is a lot easier for you.
XM no deposit bonus terms and conditions
The great thing about no deposit bonus is that it does not have any type of financial obligation from the traders, however, there are some rules that you need to be aware of before you start trading. First and foremost, as it represents a welcome bonus, only those who are just starting out with the broker can enjoy it. So, if you have been a user of XM for a long time now, you can enjoy the offerings of this bonus.
Clients wanting to use the bonus should fulfill some criteria, such as they should be older than 18, should be allowed to trade in their country of origin, and the account should not be created more than 30 days ago. Also, one user can only use the promotion once.
Also, you can not transfer the bonus money from one real account to another, according to the XM $30 bonus terms and conditions, the money can only be used for trading for the account it was initially applied to. Also, you are not able to withdraw the money, since it is for trading only. XM bonus conditions are very simple and it can be followed very easily, however, to make sure that you are doing everything right, check out the official website of the broker carefully.
How to create an account for XM 30 dollar bonus
To enjoy the bonus, you will need a real money account on XM. Creating one is super easy and will take you just a few minutes. Firstly, you need to fill the first part of the registration application. Here, you will be required to provide your personal information, such as first name, last name, your country of origin, your phone number, e-mail address, etc. You will need your phone number and e-mail to verify the registration.
In addition, you are also able to choose the language you want to be using the platform in, XM offers a wide range of languages. You can choose from 25 different languages, such as English, Spanish, German, Italian, French, etc.
Once you have provided personal information about yourself, to continue the process of registration, you will need to choose the trading platform type. As of now, there are MetaTrader 5 and MetaTrader 4 available on the website. We will discuss the differences between the two platforms later in the guide.
Once you have provided every information and chosen trading platform, you will have to choose the account type you want to be using. There are five different options for the users of XM, they include Micro, Standard, XM Zero, XM Ultra loc micro, and XM Ultra-low standard.
These accounts can all be used for XM global 30 USD bonus, however, not every one of them is created for everyone.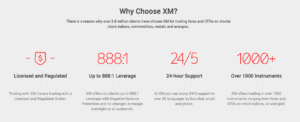 What to do once you have registered?
Once you are done with creating the XM bonus account, you need to log in to the member's area in order to receive the welcoming bonus. Also, you will receive an email from XM on your email, there, you will be able to access ID for members' area. After this, you will also need to validate your XM account. This a very simple procedure, you will only have to upload your documents for verifications.
You will have to upload two different documents, a color copy of a valid passport, driver's license, or any other legal document that proves your identity, and POA, proof of residence. It can be either a bank statement or utility bill that dates within the last 6 months. It can take several days for the company to approve your documents.
Once you have done all of these, you will be able to claim an XM $30 bonus. Also, you will have to also verify your XM deposit bonus. This is done by SMS or voice verification, after this is done, the broker will transfer th3 $30 on your trading account. In most cases, the transaction takes up to 30 minutes, however, in some cases, it might take as much as 24 hours, so do not panic if the money is not on your account right away. Once you have recieved the money, you are free to start trading!
What are the differences between the account types?
Before we continue with our XM $30 bonus review, let's talk a little about the differences between the account types. Micro accounts at XM can use USD, EUR, GBP, CHF, AUD, JPY, HUF, and PLN as the base currency and can get started with a minimum deposit of $5. 1 micro is 1,000 units of the base currency. Ultra-Low Accounts can use EUR, USD, GBP, AUD, ZAR, SGD as the base currency and traders will require a minimum deposit of $50 USD. 1 Standard Ultra lot is 100,000 units of the chosen base currency, while 1 micro ultra lot is 1,000 units of the base currency.
Standard accounts can use USD, EUR, GBP, CHF, AUD, JPY, HUF, and PLN as the base currency and started can start with just $5. Zero accounts can use USD, JPY, and EUR as the base currency and will require a minimum deposit of $10. Forex traders using XM can also enjoy demo accounts, which are a great way for you to learn more about Forex trading, come up with new strategies, and test your trading tactics.
XM bonus rules on withdrawals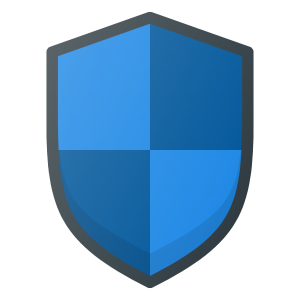 One thing to remember before you start using this promotion is that the initial deposit can not be withdrawn, because it only has a traidng purpose. So, say that you have already traded for a while, if you want to withdraw the money, the initial amount of XM $30 bonus will be removed proportionally. However, to be able to withdraw the money, you will need to complete at least five round turn trades and the trading account should reach 0,1 standard lots.
The thing about no deposit bonuses is that some of them have requirements that are impossible to reach for beginner traders, so in most cases, you do not really want to use them. However, the XM broker bonus trading volume requirement is acceptable and realistic. It is very important to understand everything about XM 30$ bonus terms and conditions, to make sure that you and your funds can stay as safe as possible.
What are available trading platforms at XM
While making an XM bonus review, it is also very important to talk about the trading platforms that you can use with XM. During the registration process, you are asked to choose one of the two available trading platforms, MetaTrader 4 and MetaTrader 5. Both of these platforms are created by a Russian company called MetaQuotes. MT4 has a very long history, it was created in 2005 and since then it has been one of the most popular platforms on the market, 90 percent of all the broker around the world are using MT4, which makes it even more popular.
It is very important to choose the right trading platform since you need to be sure to use the XM forex no deposit bonus at its best. However, you should make your decision depending on your trading needs and requirements, not on how frequently is it used. In reality, there is not that big of a difference between MT4 and MT5. MT4 is a predominantly Forex traidng platform, while MT5 can also be used for trading instruments such as indices, precious metals, etc.
In most cases, people who choose MT5 are doing so because of the fact that it can be used directly on the browser, while MT4 is available only as a downloadable version. So, choose your favorite trading platform and start enjoying XM global bonus now!
In general, why would someone avoid no deposit bonus?
There are many people who believe that no deposit bonus is something that should be avoided at all costs. In some cases, they are right. However, this depends a lot on the broker that you are using. Something that you need to remember is that the market is full of scam companies that are trying to get to people, lie to them, and use their money for their own good.
To avoid this, you should only trade with the Forex brokers that own authorizations from some of the most trustworthy regulatory bodies on the market, which XM does have. Another thing that could potentially help you to stay safe is to strictly follow XM bonus terms, read them carefully, and only then start using it.
Also, in many cases, even if the broker is not a scam, there are many things that can hide behind this promotion. For example, there have been a number of cases when people were not warned that there were some types of commitments from them involved once they have used this promotion. In the case of XM, everything is very straight-forward and easy to understand, which makes XM's free bonus a lot trustworthy than its rivals on the market.
Why is XM's no deposit bonus better than the others?
We believe that one of the biggest reasons why XM's bonus is much better than the others is that the XM 30 USD bonus conditions are written on their official website very accurately. It can be accessed and checked by anyone who wishes to, which makes using it a lot safer.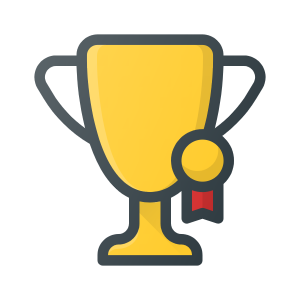 We believe that XM bonus 30 truly is something that you should use, especially if you want to get to know with this trading company better. This no deposit bonus is one of the best on the market and works perfectly for everyone, no matter you are a beginner in the field or an experienced trader who is just starting to trade with XM, you can enjoy this promotion a lot. In addition to everything else, the reputation of the broker is perfect, which makes trusting this promotion the right thing.
The thing about XM is that it is licensed by the most trustworthy regulatory bodies on the market and there is no chance that this company will do something that will damage your interests. In addition, it has been offering services to traders worldwide since 2009, and it was able to further develop its services to make it a lot easier for Forex traders to use. The website of the trading company is very easy to use, and even those with little to no experience can get around and understand it very easily.
We very proudly recommend to you to try this amazing trading company with its many offerings, bonuses, and promotions that can make your job a lot easier and can make your trading experience a lot more fun. With some of the best trading platforms, it offers you access to a very huge market, enabling you to trade with many different types of currency pairs, including majors, exotics, etc.
So, check out the XM $30 bonus conditions carefully and start trading now!