The Forex industry is growing very quickly, so it is no surprise that more and more brokers are popping up left and right, seemingly on a daily basis. Today, we are going to review Oinvest, one of the newest Forex brokers on the market. This company was established in 2018, and since then, it worked very hard to come up with ways to offer its clients a safe and secure trading experience.
This Forex broker works very hard to offer their clients a safe and secure trading environment and does so by following several principles that create a safe and secure environment.
Regulations are making trading safer
Regulations are one of the most important things when it comes to Forex trading. This Forex broker is authorized and regulated by the Seychelles Financial Services Authority, better known as FSC. This regulatory agency was created 25 years ago, and since then, has been updated several times, creating a safe and secure environment for investors worldwide.
Because of the regulatory guidelines, as our review of Oinvest shows, this broker keeps the funds of its clients on segregated bank accounts. With the help of this, no matter what happens, the funds of the investors will stay safe. Even if the broker goes bankrupt, traders will still have the ability to withdraw their funds.
The safety of your funds is one of the most important parts of trading, and since this broker offers so many opportunities in that matter, it is considered to be a great choice for anyone.
Account Types
Once you have navigated through the website enough, you will discover that the brokerage offers several tiers of account types. Our review of Oinvest shows that these are Silver, Gold, and Platinum account types.
These three accounts are very different from one other and offer something new to everyone. After you have chosen which account you want to create, it is now time to make your first deposits at this broker. There are many options that you have, and it is a very simple thing to do so.
This Forex broker also offers an Islamic account, which is a great offering because it means that this broker is trying very hard to make sure that they are as inclusive as possible. Islamic accounts are also known as swap-free accounts because it offers investors the ability to trade Forex without having to earn or pay interest.
Trading Instruments at Oinvest
Because this broker is new to the market, many people think that it does not offer so many trading instruments. However, in reality, more than 350 trading assets are available for you right now. This flexibility is very attractive for many investors, according to our Oinvest review, because they can trade whatever they want, whenever they want it, without having to use various brokers.
Among the instruments available at this platform, you can trade:
Currency pairs
Crypto
Stocks
Commodities
CFDs
Indices
Below, we will discuss these assets one by one to help you find the one that works best for you.
Trade 49 currency pairs right now at Oinvest
Forex trading is one of the biggest markets around the world. According to official data from 2019, the average daily turnover of the Forex market was as much as $5.1 trillion, which is a great thing.
This is a huge market which means that a lot of investors around the world love this market and want to participate in it. There are 49 currency pairs available at Oinvest, according to the Oinvest review, which makes it a perfect place for currency pairs trading. You can trade anything between Major, Minor, and Exotic currency pairs. The leverage of Forex trading at this broker can get as high as 1:400, depending on the account you are using.
Crypto trading – why is it getting so popular?
Forex trading is known to be very active when it comes to innovations. Crypto has become a very active part of this market in recent years, and this broker makes sure to offer this opporunitity to its investors. You can trade some of the best-known cryptos at Oinvest. This includes Bitcoin, Dash, Ethereum, Ripple, and many more. Every day, the crypto market gets bigger and bigger, and you can exchange them at Oinvest without ever having to hold them. You can do so by speculating on the shifting prices of cryptocurrencies, which makes it much easier and accessible to all to investors.

Stock trading – trade stocks of some of the biggest companies
At his Forex broker, investors have access to stocks of some of the biggest companies around the world. This includes companies like Google, Apple, Microsoft, and many others. Stocks trading is very popular around the world and for many, it is considered to be one of the best options for long-time trading.
Trade commodities with this broker now
As our review of Oinvest shows, commodities have been around for a very long time and they have played a huge role in every day lives of people for centuries now. Because of this, people are used to trading commodities a lot, and it is a great thing to do for old-fashioned investors.
There are two types of commodities available at this broke, hard and soft. Hard commodities include those like oil, energy, gold, and many others. Soft commodities are those that are the result of agricultural activities, such as cocoa, coffee, wheat, and many others like it. In total, you can trade more than 18 commodities with this broker.
There are many other trading instruments available at this broker. This is a great offering for those who like to use different assets while trading, and there are many of them who use Oinvest.
Trading platforms at Oinvest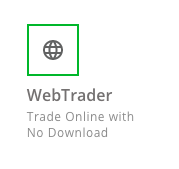 This Forex broker has adopted several trading platforms to make trading as easy as possible for its users. It uses several trading platforms, such as WebTrader, MetaTrader 4, and mobile trader. MT4 is one of the most used platforms around the world. It is used by many Forex brokers around the world because it offers access to a huge market.
MT4 was developed by MetaQuotes, a Russian company, in 2005, exactly 15 years ago. WebTrader was also developed by this company, and it is a great platform to use if you do not want to download additional applications on your computer.
This broker also offers mobile users the ability to trade Forex with their phones. They can do so from wherever they want to, without having to go back home and use their computers to make homes. This is an especially great offering for those who are always on the go since now they can stay in touch with the market at any moment.
Learn more about trading with the help of Oinvest
Generally, the more you know about Forex trading, the easier it gets to trade Forex. This Forex broker offers a great education material to its users which can be used by anyone. Many people have this misconception that this opportunity is created only for beginners, while, in reality, it is something that can be used by anyone.
In addition, this broker offers news articles as well, which is great news. The more you know about ongoing events on the market the easier it is for you to trade Forex.
Should you trade Forex with Oinvest?
After doing very intensive research on the Oinvest FX broker, we have made up our minds that this broker can be trusted. Thanks to the regulatory framework that this broker follows, Oinvest can be trusted very easily. This Forex broker has worked very hard to make sure that every single one of its users stays as safe as possible.
Also, there are many trading instruments available at this Forex broker, more than 350 to be exact. Because of this, investors can find anything that they enjoy at this Forex broker. Because of everything that we have talked about today, this Forex broker can be trusted very easily by anyone.