XTB represents one of the largest stock exchange-listed FX & CFD brokers around the world. It provides clients instant access to hundreds of global markets. The Forex broker is very well-regulated, which means that trading with this company can be a very safe experience. XTB is headquartered in Warsaw, Poland, and is authorized by many trustworthy regulatory bodies throughout Europe.
The company was founded in 2002 and the XTB group has entities in many different countries around Europe. There are many different types of accounts offered by the broker and most of them are created so that they can work well in different types of countries. The maximum leverage is 1:500, however, it largely depends on the country you are living in, because, in most cases, local regulations forbid trading with high leverage.
There are also many different traidng platforms available at XTB, of course, you will come across the very popular, MetaTrader 4, there also is XTB's proprietary-based, a very popular xStation 5 platforms for web and mobile. XTB is perfect for both, those who are just starting out in the field of Forex and also for those who have been traidng for a long time now.
The broker also offers you a great opportunity to learn more about the field of Forex with the help of Trading Academy, the team behind the broker also has an Online Trading Master Class live stream event which is held on their YouTube channel, where ten expert speakers share their strategies and different types of tactics for traders.
The broker has offices in 13 different countries, including the UK, Spain, Germany, France, and Chile. Known for the great transparency and speed of execution, the broker has recieved a number of awards throughout its history.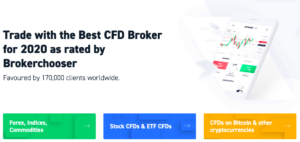 Is it safe to trade with XTB?
While working on the review of XTB, our team wanted to focus a lot on the safety of you and your funds. The broker, with the many regulations and authorizations that it owns, is considered to be one of the safest ones on the market. It offers traders a safe, secure, and transparent environment, making its services even more valued for Forex traders around the world.
Because of the many licenses that the broker has, it is compatible with many different trading markets. However, some details change according to the country you are trading from. So, before you start trading, it would be a great thing to check out the local regulations in your jurisdiction.
Financial Conduct Authority
Financial Conduct Authority is one of the main regulatory bodies of the broker, FCA is known worldwide for being one of the safest regulatory bodies. FCA is based in the UK but operates independently of the government of the country. The fact that XTB is regulated by this company means that trading with it can be a very safe experience for both, traders in the UK and around the world as well.
Cyprus Securities and Exchange Commission
Another regulatory body that takes care of the safety of the users of the company is the CySEC, Cyprus Securities and Exchange Commission. As an EU member state, CySEC's financial regulations and operations comply with the European MiFID financial harmonization law, which means that if you are traidng with a company that is authorized by CySEC you are trading with a broker of EU standards.
International Financial Services Commission
International Financial Services Commission is a financial regulator, based in Belize. IFSC is a government agency that is responsible for giving out financial authorizations. It is responsible for regulating all financial market participants, including exchanges and many others.
In addition to all of these, the broker also owns different types of authorizations in many countries where it offers services from the local regulators. The fact that the company is authorized both locally and internationally makes Forex trading with it a very safe and secure experience.
The website of XTB and how to get around easily
The website of the platform is one of the best out there, it is very easy to use, it looks very smooth and professional and can be used very easily by even those who are just starting out in the field of Forex. You can find any type of information you are looking for very easily, the website is very well organized, and most of the things can be accessed from the main page.
This makes XTB a very good choice for everyone, because of the user-friendly interface that the website has, trading because a lot more enjoyable with XTB.
Trading platforms
When it comes to Forex trading, trading platforms are probably one of the most important factors that you need to keep in mind. There are many of them available on the market, and all of them are created for different types of Forex traders. When it comes to XTB, it has adopted one of the most popular trading platforms on the market, MetaTrader 4. The trading platform is very important for successful Forex trading because it is what connects you to the trading market.
MetaTrader
MetaTrader 4 is probably one of the most-heard of trading platforms on the market. MT4 was developed in 2005, 15 years ago, by a Russian company called MetaQuotes. Over the years, the platform was able to get a huge following, which made it easier for Forex traders who use this platform to find the help that they might need very easily online.
It also offers traders the ability to have access to a very wide trading market, with more than a few double available currency pairs, including exotics, majors, and minors. With such a huge available list of currency pairs, the platform attracts many people. Around the world, more than 90 percent of the brokers have actually adopted this trading platform.
The very popular XTB MetaTrader platform offers clients of the broker to use different types of expert advisors for automated trading, multiple order types and chart views, a range of inbuilt traidng indicators, and one-click trading option.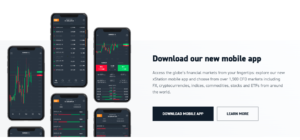 XTB xStation 5
XTB offers users the ability to trade on their own advanced, feature-rich, browser-based trading platform, xStation 5. This platform is very rich in features, which offers traders multiple asset classes to trade on, access to an XTB Market Sentiment indicators, comprehensive charts, inbuilt economic calendar, and analysis of the market and multiple order types and chart views.
The fact that the broker has its own trading platform can mean a lot. First and foremost, they are the ones who know the best the needs of their users, which means that using this platform means that you can have the exact experience that you want to have.
Also, with the help of the xStation, traders can use everything that the broker offers via mobile phone devices. The app can be downloaded both on iOS and Android devices. By being able to have access to the trading market with your phone, you can always be able to stay in touch with the trading market. This is extremely important for traders who are usually on the go and trade from different types of locations.
Account types of XTB
Account types that are available on the platform are very diverse and traders have the freedom to choose the ones that fit their needs the best. All of these accounts are different from each other and are created for different types of traders. Below, we will discuss them one by one.
Demo accounts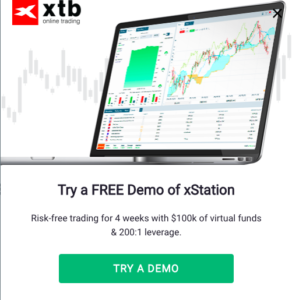 Demo accounts are probably one of the best accounts on the market. They offer traders the ability to trade without having to risk their own funds. Demo accounts are a great way to learn more about Forex trading, come up with different types of strategies, and test the tactics that you already are using for Forex trading.
Many people have this misconception that these types of accounts are created for beginners, while, in reality, this is a great way for experienced Forex traders to further check their trading skills and test how they can improve in Forex trading. In addition, in many cases, there are different types of tournaments and competitions for traders who use Demo accounts. If they win, they will get funds for real-life Forex trading.
Standard accounts
Standard accounts are regular accounts, that can be used by any type of Forex trader. In the case of XTB, there are more than 1500 trading instruments available for Standard account users. The leverage is 1:500, and the minimum spread stands at 0,5. Also, there are no commissions for account creation or on Forex, Indices, and Commodities.
Pro accounts
Pro accounts are created for professional Forex traders who are using XTB. Pro account users have access to more than 1500 traidng instruments. They can trade with a leverage of as high as 1:500, and the minimum spread is 0.1. Also, account setup and management are free, however, commissions for Forex, Indicies, and Commodities start from $3,5 per lot.
Islamic accounts
Forex Islamic accounts are created for those who follow the beliefs of Islam. They are also known as the swap-free accounts, as they imply no swap or rollover interest on overnight positions, which is against Islamic faith. We believe that it is very important for a Forex broker to respect the beliefs of every single one of their users and the fact that XTB offers these types of accounts means that they are open to supporting everyone who wants to use their platform.
How can you create a trading account?
Creating a live traidng account at XTB is a very simple procedure, all traders have to do is to fill in a very simple, and secure online form. Just like any other FX broker who is regulated by FCA, XTB should also go through a process of KYC, know your customer policy. In addition, the broker should also do everything to make sure to protect against money laundering activities.
Once you visit the official website of the broker, you will see a green button 'Create Account'. Once you click it, there will be a few questions that you will need to answer, such as your name, phone number, national insurance number, etc. Then, you will need to choose your trading platform, account type, language, and the currency that you want to trade with.
After providing these simple questions, you will have to answer the questions that are demanded by Know Your Customer policy. These questions help the broker to make sure that you are a real person, and you are ina financial position to trade. You will be asked to provide your annual income, net worth, source of income, account funding, expected annual investment, etc. Lastly, you will have to provide ID and address. You can do so with several steps, including, providing your passport, driver's license, or identity card.
Once you do so, you will be able to deposit money on your trading account and start trading right away!
What are the payment methods available at XTB?
Payment methods are probably one of the most important parts of Forex trading. Because of this, we made sure to review everything about them. There are many opportunities that the clients of XTB have when it comes to depositing money, and it is very important to choose the one that works the best for you. Remember that it also largely depends on where you are using the platform since some of the payment methods that are available at XTB are not accessible to the citizens of some countries.
If you want to start traidng as soon as you make a payment, a great choice would be E-Wallet, such as PayPal or Skrill, since the payment will be on your traidng account in the same day, however, they also have a big amount of transaction fee, at 2 percent. Bank transfers might take as long as 3 days to show up on your XTB Forex traidng account. Also, keep in mind that you will need to make a payment of at least $250 while signing up on the platform.

What are the spreads and fees at XTB?
Generally, the number of commissions that you will have to pay largely depends on the account type that you are using. For example, XTB's Forex and Index traidng with a Pro account offers highly competitive spreads, while EFT's and equity trading can cost you a little more. While making deposits with Paypal and Skrill, you will have to pay a fee of 2 percent. For people who use debit or credit cards, there are no fees for payments, in GBP, USD, and EUR. Those who make payment with eWallets, the fee is 2 percent.
While withdrawing funds, you need to make sure that you are requesting the withdrawal before 1 PM GMT for the money to be on your account on the same day. If the request is made after 1 PM, the payment will be made on the next business day.
Education and everything that XTB offers in this regard
Education is probably one of the most important things for successful Forex trading. The more you know about the trading market, the easier it is for you to trade and understand the way things work in this very interesting market. When it comes to educational resources at XTB, there are a number of opportunities that you can take advantage of.
It is very easy to access everything that the broker offers in this regard, all you need to do is to visit their official website, and click 'Learn to Trade' and you will be redirected to a special page, where you can access everything that is offered by the broker.
The trading academy of XTB offers everyone something that they can enjoy. It is very useful for both, experienced and beginner traders. The academy is divided into four different levels, Basic, Intermediate, Expert, and Premium.
With Basic, you have the ability to get to know the Forex market, learn about various types of instruments, and further explore the XTB platforms. With intermediate, you will deepen your knowledge and understanding of everything about Forex trading. You will learn about different types of technical and fundamental analysis, while also learning how to control your emotions and manage your risks.
For more experienced traders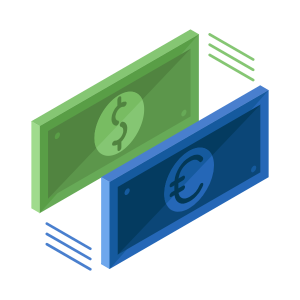 Once you are done with these two levels, you will be able to access the Expert educational resources. You will learn advanced techniques and different types of tools that can be very helpful for Forex trading. You will master advanced functions of the platform, explore expert traidng knowledge, etc.
Once done with this, you can access Premium materials, and get advice and traidng tips from professional traders, who are best at what they do. Thanks to this content, you will be able to learn different types of advanced techniques and trading strategies.
The tutorials include everything about trading platforms, MT4, and xStation, you will be able to see how to use them at their best, you will also have the ability to learn about CFDs and strategies for CFDs trading and many more!
Are there any promotions available at XTB?
Sadly, because of the European regulations, there are little to no promotions and bonuses available at the broker's website. However, there still is something that those not living in the EU can get from the platform. For example, those who are opening accounts with XTB International in Belize have the opportunity to get Cashback promotion.
Customer Service
For successful Forex trading, it is extremely important that the broker offers you a customer service support team that can offer you the help that you might need whenever you need it. At XTB, the customer support team is one of the best on the market. You can connect them directly from any page of the Website, the online chat is available for 24 hours a day, 7 days a week. They will get back to you in less than a minute and will provide you with accurate and helpful information.
We tried to test the customer service team on our own, to make sure that they work well. They ended up being very helpful, and most importantly, willing to do their best to help us. So, while trading Forex with XTB, you will be able to get the help that you need without any problems in no time!
Where can you use XTB?
As we have already said before, XTB is a European company, mostly focusing on the traders of the EU. However, people from Belize can also enjoy the offerings of the platform. XTB is not available for the citizens of the USA, because of the local regulations that are in place in the country.
The services of XTB is available in over 13 different jurisdictions, including countries like Poland, the UK, Germany, France, etc. The payments can be made in several different currencies as well, like USD, EUR, GBP, and HOF. Also, a great thing about the platform is that it owns a license from most of the regulatory bodies of the countries where it offers its services, making it one of the safest trading platforms on the market.
The platform is also available in many different languages, such as Czech, Chinese, English, French, German, Hungarian, Italian, Portuguese, Polish, Russian, Romanian, Spanish, Slovak, and Turkish.

So, should you use XTB for Forex trading?
We recommend this trading platform who is looking for a safe, secure, and successful experience. Throughout its history, the platform was able to create a place for everyone, no matter what type of trading experience you are looking for, we believe that you can find it at XTB.
In addition to many great offerings that the broker has, it also offers you the ability to trade more than 1500 different instruments, and thanks to some of the best trading platforms that the broker has adopted, you have access to a very huge Forex trading market, with tens of different available currencies.
Probably one of the biggest pluses of the broker is its customer service team, which is always available to provide accurate help whenever you need it. In addition, the platform also offers traders a huge deal of educational resources, which gives you the ability to learn more about trading, check out the trading strategies of the best Fores traders on the market, and come up with your own trading tactics.