Fortrade is a fairly famous Forex broker, based in Belarus, offering services to many Forex traders around the world. Established in the UK in 2013, Fortrade is still considered to be a new player on the market. However, in its 7-year-long history, the company was able to prove to the world that it is one of the best Forex brokers on the market.
In the last few years, the company opened its branches in countries like Australia and Belarus, with a wide range of trading assets and more than 50 available currencies, including Crypto, major, minors, and exotic pairs. You can also trade index, stock, precious metals, energies, commodity CFDs, etc. with Fortrade.
Fortrade works very hard to make Forex trading accessible for people around the world, because of that, the company has tight and very competitive spreads, that start from 4 pips for Forex, in addition, the traders are able to use various leverage ratios and enjoy a bunch of promotions and bonuses offered by the broker.
The broker was able to develop its own traidng platform, there are actually three versions of it available. Fortrader Web, Fortrader Desktop, and Fortrader Mobile, that gives FX enthusiast around the world the ability to trade Forex with the device of their choice. However, you can also use MetaTrader 4 while traidng at Fortrade.
Below, we will be talking about this and many more details about Fortrade, so, if you wish to learn more about this amazing Forex broker, follow our review of Fortrade carefully!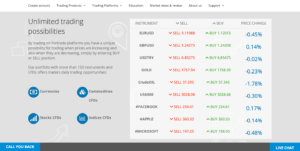 How safe is Forex trading with Fortrade?
In recent years, Fortrade was able to gain licenses and authorization from different regulatory bodies, which makes using very safe. Although the company has an only 7-year-long history, it was able to have its own place on the market of Forex as something that offers traders a safe, secure, and stable trading experience.
The company tries its best to give their users enough knowledge about Forex trading and risk management, on their official website, you can access different types of webinars and educational sources that can be very useful for any Forex trader. We recommend taking a quick look at them before you start trading, even if you have been trading for a long time now, these webinars are so good that they are worth trying out!
Safety has always been the number one concern for the team behind Fortrade and it can be easily noticeable if you take a look at the authorizations and regulatory guidelines that the company strictly follows.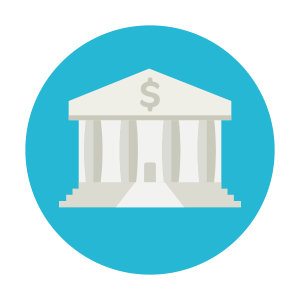 Many will tell you that regulations are not important at all and that they don't do any good for the field of economy. However, when it comes to Forex trading, it is very important to trade with a company that owns a license from the official regulatory body. Regulations in Forex are something that can help you to distinguish scam companies from legit Forex brokers. Below, we will talk about the regulatory frameworks that Fortrade follows.
Financial Regulatory Body of the UK
The Financial Conduct Authority is a financial regulatory body in the United Kingdom, which operates independently of the government of the country. In the world of Forex, it is considered to be one of the most trustworthy regulatory bodies, overseeing some of the greatest FX brokers on the market. This can be considered to be the main regulatory body of the company since the broker was established in the UK.
Australian Securities and Investments Commission
As the company started offering it's services to the citizens of Australia, to make sure that they could keep the level of the safety that they have mastered in the UK, they got authorized by Australia's top regulator, Australian Securities and Investments Commission, ASIC. Just like FCA in the UK, ASIC is very well-known around the world, and in most cases, the fact that a certain broker owns their authorization can be a guarantee that they are safe to use.
Fortrade strictly follows the guidelines of the ASIC, making sure that their users can stay as safe as possible.
National Bank of the Republic of Belarus
In 2018, the company decided to start offering their services to the people living in Belarus. This happened to be a very successful idea, as the broker was able to have access to a whole new demographics. However, to be able to be as successful in Belarus as the company was in other countries of the world, the team of Fortrade made sure to get a license from the main regulatory body of the country.
Because of such a wide range of regulations and authorizations that the broker owns, you can be very calm while trading Forex with Fortrader, without having to worry about the safety of your hard-earned money.
Trading instruments
Trading instruments are different types of markets that you can trade. Sometimes, they are called securities, and they range from commodity futures to stocks, to currencies, metals, CFDs, etc. One of the greatest things about Fortrade is that there are a number of different instruments that you can trade. So, no matter what you are looking for, it most definitely can be traded at Fortrade.
Currency trading at Fortrade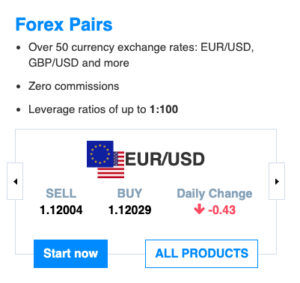 Currency trading is probably one of the most popular on the market. Fortrade offers its clients a lot when it comes to currency trading, you can get immediate access to over 60 currency pairs right now, which include majors, minors, and exotic currency pairs.
You can also trade cryptocurrencies with Fortrade, which is becoming incredibly popular on the market. Because of the easy-to-use platform and very competitive trading conditions, currency trading at Fortrade stands to be one of the best around the world. Forex market is the world's largest and most popular financial market, and it is growing every day. One of the reasons why Forex is so popular is that it is available at any time of the day, 24 hours, from Monday to Friday.
Stocks
At Fortrade, traders have the ability to buy and sell stock CFDs of some of the biggest and most influential companies around the world. A great thing that Fortrade offers is access to market information, including financial data, charts, trading signals, and much more that can make traidng stocks a lot easier. Trading stocks can be very rewarding actually, so, if interested, try out Fortrade right now!
Indices
Fortrade offers more than a dozen stock indices from around the world, including those like the USA 500, Europe 50, UK 100, Germany 30, France 40, and many others.
Precious Metals
With this amazing trading platform, you can also buy and sell commodity CFDs on all major coinage metals, including those like platinum, copper, silver, and gold. Precious metals are becoming increasingly popular among Forex traders around the world, and those using this incredible platform can have access to a huge list of precious metals.
Energy Products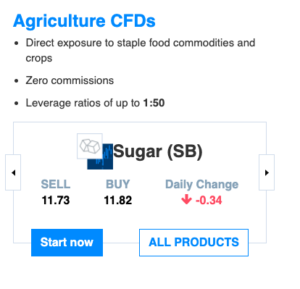 Energy products are also very actively traded with Fortrade, these trading instruments include those like crude oil, gasoline, natural gas, heating oil, and many others. Because of the nature of its ever-changing prices, these products are very actively traded around the world and they are also very popular at this platform.
Agricultural Products
You can also trade sugar, wheat, corn, soybeans, and other agricultural commodity products with Fortrade. These staple products play a huge role in the world of the economy today, which makes traidng them very popular.
In addition to these, you can also trade US treasuries, with this platform you can buy and sell CFDs on 5-year, 10-year, and 30-year securities.  You can also trade direct Market Access with Fortrade to some largest companies on the market, including Nike, Adobe, eBay, and others.
What are the available payment methods on Fortrade?
Fortrade accepts many different types of payment methods that are popular around the world, generally, you can use all of the major credit/debit cards, bank transfers, Neteller, PayPal, etc. Forex traders at Fortrade are able to start trading with at least $100 deposit, however, it is very much recommended from the broker to deposit at least $500 for more successful and better trading experience.
Also, one of the things that make this company so popular among the traders is that they do not charge additional fees, which means that your payments will be executed in no time, without any additional expenses.
For withdrawals, there are a number of methods you can use. The withdrawals can take some time, for example, with credit/debit cards and wire transfers it can take up to 15 working days for cards and 3-5 days for wires. However, you could use Skrill, Neteller, and PayPal for faster withdrawals.
What is leverage and what does the broker offer in this regard?
Leverage in the field of Forex is the ration of the trader's funds to the size of the broker's credit. Basically, leverage is a borrowed capital to increase the potential returns. Although it is true that it significantly increases the potential to higher gains, you are also standing under a bigger risk when trading with huge leverage.
We believe that you should do your research and learn everything about Forex trading before you start trading with big leverage. If you are already a well-seasoned Forex trader, Fortrade has many great offerings for you. However, it also depends a lot on the jurisdiction it operates in.
According to the recent regulatory updates in Europe, the leverage can not be more than x30 for major currency pairs, x10 for commodities, x5 for CFD stocks, and x2 for Crypto, its purpose is to protect retail clients. On the other hand, ASIC still allows traidng with very high leverage, such as 1:400 for Forex instruments.  In addition, people in Belarus can trade with even higher leverage, 1:1000.
If you are a beginner, we would recommend avoiding using such high leverage, however, if you know what you are doing and you have enough experience, this amazing trading platform can make your trading experience even more fun by offering you the ability to trade with such high leverage.
Are there any educational opportunities at Fortrade?
If you are a beginner, or just someone who wants to learn more about the field of Forex, Fortrade can offer you a lot. Their website is full of educational opportunities that can be very helpful for everyone. Also, this is not something created for only beginners, even if you have huge experience, it is worth taking a look at this educational opportunities, knowledge can never be too much in the world of Forex.
You can have access to everything from webinars, to E-Books, to advanced traidng classes and courses designed especially for those with a huge experience in trading. We believe that by following these courses you can become a lot better Forex broker. All of these webinars and educational courses are created by some of the best Forex traders on the market, who know the field very well and who can teach you how to become a very successful Forex trader.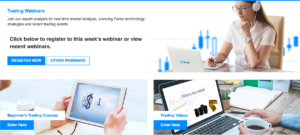 What are the bonuses and promotions that can be enjoyed by FX traders using Fortrade?
There are two different types of bonuses available for people traidng with Fortrade. They are Balance Bonus and the Credit Bonus. The Balance Bonus is a very standard bonus system, which can be enjoyed while you are making a deposit to your account. Credit Bonus is a special type of a bonus, with additional terms and conditions.
With Balance Bonus, the bonuses will be added to your account after the full document verification process is completed, the bonus can not be withdrawn until you reach the target volume, which is set according to the bonus amount that you receive. When it comes to Credit Bonus, it can not be withdrawn or lost until you reach the target volume, in case you are not able to do so, the credit bonus will be removed automatically from your account.
However, it is not a big problem at all to get to the target level, and in most cases, traders end up benefiting from the bonus a lot.
Bonuses and promotions are a great way for Forex brokers to attract more people to their trading platform, we believe that by offering people different types of opportunities to make their trading experience even more fun, makes Fortrade a great place for Forex trading. No matter how much of an experience you have, there is always something that you can enjoy with the help of this amazing trading platform.
What account types are available at Fortrade?
When it comes to account types, everything is kept very simple at Fortrade. The Forex broker offers three account types:
Demo accounts
Standard accounts
Islamic accounts
Every single one of these account types is different from each other and are created for a different type of Forex traders. It is very important for successful trading to choose the right one for you. Let's discuss each of these three one by one.
Demo accounts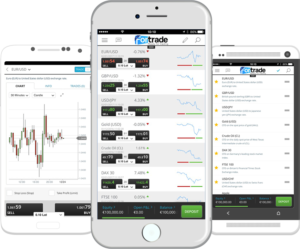 Demo accounts are one of the best ways to test your strategies, learn more about Forex trading, and come up with tactics that you can use in the hardest times. Demo accounts are very popular around the world and are used by most of the brokers on the market. Many people have this misconception that demo accounts are created for beginners, but in reality, these are something that can be very helpful for anyone who likes to trade Forex.
Demo accounts can help even the most successful Forex traders to further develop their trading skills. Many people actually use these types of accounts to learn trading with instruments that they have not tried before, and it is a great way to do so because you simply do not risk your own, hard-earned money. In addition, you have access to the real Forex market without any risk, which is a great thing for everyone.
Standard accounts
Standard accounts are something that can be used by anyone, who is older than 18. These types of accounts are the most popular on the platform since it offers traders access to the huge trading market. However, to be able to start trading, you will need to make a deposit of at least $100. The broker recommends for its clients to start trading with at least $500, however, it still allows you to start trading with as little as $100.
Islamic accounts
Islamic accounts, also known as the swap-free accounts, are very important in Forex trading. They are also known as the swap-free accounts and are created especially for people of the Islamic faith. These accounts do imply no swap or rollover interest on overnight positions, which is against Islamic faith.
By offering Islamic accounts, Fortrade once again proves how much it cares about its own user, by doing so, the platform welcomes people from all around the world on their website to start Forex trading now.
How can you create an account at Fortrade?
Creating an account is a very simple procedure that only takes a few minutes on Fortrade. However, while creating an account, you will need to provide some type of proof of your identity. In addition, you will have to provide your name, last name, e-mail, and phone number. All of these can be done in just a few minutes.
To verify your identity, you will be asked to provide some type of proof, like international travel passport, government-issued driver's license, government-issued national identity card, etc. You will also have to provide some type of proof of address, like utility bill issued in the last 3 months, a financial statement from the bank, telecommunication service invoice, proof of homeownership or lease agreement, etc.
What are the Fortrade trading platforms?
Trading platforms are very important in the world of Forex since they let you have access to the world of trading. In most cases, trading platforms determine the availability of different types of currency pairs. When it comes to Fortrade, there are a number of different trading platforms that traders can enjoy right away. All of these were created according to the needs of the Forex traders that use the website.
Fortrade is known for having developed its own trading platforms, Fortrader. There are different versions of this available, for mobile phones, internet browsers, and PCs. With the mobile Fortrader, Forex traders have the ability to trade from wherever they want to. This is a great offering especially for those who are traveling a lot, with this, they can stay connected to the market anytime they wish.
Another platform that you can use MetaTrader 4, which represents one of the most popular trading platforms on the market. Developed 15 years ago, in 2005, by a Russian company called MetaQuotes, MT4 represents one of the greatest traidng platforms in the history of Forex. It allows traders to have access to dozens of different Forex trading currency pairs. In addition, it has been around for so long that it was able to accumulate a huge following, as a result of which, you will be able to find the help that you might need without any problem on the internet.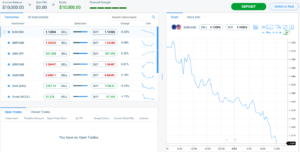 Does Fortrade have a customer support team?
One of the greatest parts of Fortrade is that it offers traders one of the greatest customer service team. There are many ways you can contact them, the most used being online live chat, which can be accessed directly from their official website. We have actually tested the customer service on our own and they were very helpful, they answered our question in under a second very professionally.
In addition, you can also call them directly. There are many different languages that they can help you, you can check the numbers on their website. In case you are not able to call them, you can always use either live chat or email.
Where can you use Fortrade?
One of the greatest things about this Forex broker is that it can be used in more than 150 countries around the world. However, we recommend to always double-check the regulations and rules in your country that might affect your trading experience. For example, CFDs are not available in the USA due to local regulations, and regulated brokers do not accept US citizens or US residents as clients.
In addition, to make the platform a lot more accessible for everyone around the world, Fortrade supports 15 different languages on its platform. These languages include, English, German, Spanish, French, Swedish, Polish, Arabic, Italian, Russian, and many others.
Why should you use Fortrade?
Although the broker has an only 7-year-long history, it was able to have its own place in the world of traidng. Because of the right steps that the team of the broker has taken, Fortrade stands to be one of the best Forex brokers as of today around the world. By offering its services to the citizens of more than 150 countries, Fortrade actively follows its main principle, making Forex trading available and accessible for everyone around the world.
With the authorizations of some of the best regulatory bodies around the world, Fortrade was able to create a safe and secure environment for Forex traders, which makes it a very good choice for many Forex traders. We recommend this traidng platform for everyone, both beginners and those who have been traidng Forex for a long time now because this website has a lot to offer to everyone.