FxCitizen is a broker that functions a little differently from other brokers around the world. It is known to be a White Label Platform, which means that it is making a profit off of selling someone else's products or services. The way these types of companies are making a profit is by sharing models or by huge commissions. In most cases, these companies are not regulated and end up being a perfect place for scammers.
Over the years, the company has received much criticism from people around the world. Most of the people have been claiming that their funds were basically stolen by the company and they were not able to withdraw it. Because of such comments, we have decided to do research and came up with a review of FxCitizen. We found major problems that the company is facing and we believe that traders should avoid using FxCitizen at all costs.
In addition to the claims from the users of the company, we found many other problems that the broker has. It simply is not working as good as it should be, and we are not surprised about it because there are no licenses nor authorizations that FxCitizen owns. Because of this, it is very risky to trust the services of the broker.
Regulations are one of the most important parts of a Forex broker, they basically are something that makes a broker a safe place for traders. Sadly, FxCitizen simply does not own any type of license which makes trading with them a very scary and dangerous thing. The broker has a very long history but it does not mean that it can be trusted, there are many scam companies who have been functioning for more than 10 years and most of them are still very successfully lying to people.
We would recommend to always try and trade with official broker itself and not a company that tries to get money through both, from you and the broker. Although they might be very important for some people,  in most cases, these companies are very hard to trust.
FxCitizen claims that the brokers that it is using are authorized by official regulatory bodies, which is very hard to believe because of the so many complaints that have been said about the company. So, make sure to always focus a lot about regulations, they are the only guarantee of your safety in the world of Forex.
How does the website of FxCitizen work?
The website of the broker is very mediocre. There is nothing amazing about it and it actually is very slow and irritating at times. There is a lot of unnecessary information on the website, and at the same time, some information that might be important and interesting to you is not accessible for traders.
So, in case you are looking for some type of information either about the broker or the ways of trading that you might have, there is not that much information that you can get. Mostly, you will read hundreds of words of things that are not important at all. In addition, we could not understand the logic behind the pages. In some cases, the name of the page was totally different from the information that was provided there.
This is a huge sign that the company is not legit and it can not be trusted. In most cases, scam companies are not taking that much time to work on their websites, and we believe that, despite its long history, FxCitizen can also be one of those companies.

Customer support team
On the website, there actually is a live chat that can be accessed from any page. However, you will need to provide some totally unnecessary information and you will need to wait many minutes before you will be able to connect with the customer service representative.
Sadly, they are not that useful either. We tried asking them the simplest questions and we never really received an accurate answer. So, the customer support team, like many other things on the website, is basically useless. We believe that the customer support team is very important, you never know when you might need help from them and not having the opportunity to connect with them and ask for help means that you will miss out on a lot of things.
A little bit about FxCitizen as a company
As an idea, FxCitizen seems to be a good one. However, the execution makes it horrible. According to the company, its users can trade with a leverage of 1:1000, which is one of the highest leverages offered on the market. But, this is also a very dangerous thing to trade with such high leverages. In most cases, regulators are not allowing brokers to offer traders such high leverage, but since FxCitizen is not authorized, it offers very high leverage.
As much as it can be rewarding, trading with high leverage is very risky, especially for beginner Forex traders. So, make sure to avoid high leverage trading if you do not know what exactly you are doing. In the case of FxCitizen, you need to be two times safer, because the broker has a very long history of offering pretty questionable things to its traders.
The company joined the trading market in 2010 by opening its first office in New Zealand. At that time, the broker actually had a very good reputation, because it was authorized by FMA, Financial Markets Authority of New Zealand. Sadly, soon enough, the company lost its authorizations and everything went down.
Just like 90 percent of other FX brokers on the market, FxCitizen also offers MetaTrader 4 to its clients. This probably is one of the very few things that are good about the broker. MT4 was developed 14 years ago, by a Russian company called MetaQuotes, and since then, it has been offering traders access to a very huge trading market.
What are the account types offered by FxCitizen?
There are actually many different types of accounts that FxCitizen clients can use. However, they are divided in a very weird manner – it does not make sense why some of them have different names from others while they are basically the same. In addition, you are not able to create a demo account to try out the platform first, before you start trading with your real money.
This can be a huge disadvantage for many people because many traders are using demo accounts very actively to learn more about Forex trading in general, as well as about a certain Forex broker. We believe that by not letting people use Demo accounts, the broker is trying to hide its 'real face' from traders.
Also, demo accounts are a great way to test out your trading strategies, come up with new tactics, and only after this start trading. Many people think that these types of accounts are created only for beginners, while in reality, this can be enjoyed by even the most experienced Forex traders.
What are the payment methods available at FxCitizen?
Although there are many payment methods available on the platform, the information provided by the broker about these payment methods is very misleading. The broker states that there are little to no fees applied to payments and they take only a few minutes to be made.
In reality, it depends heavily on what payment methods you are using. If you are a credit/debit card user, the fees will depend mostly on the issuer of your card. Also, many people have reported that they were not able to start trading with the funds that they have deposited and waited for months to get access to them, but never really have gotten it.
There are also many traders who claim that they are not able to withdraw the money that they have worked very hard on and that the broker is not even answering them when they address the representatives with complaints.
Should you use FxCitizen?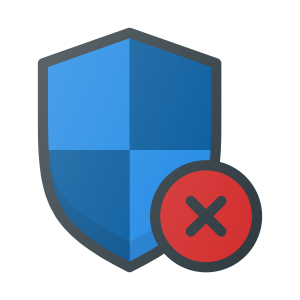 We believe that you should avoid using FxCitizen at all costs. The broker is simply not good enough for anyone. No matter what you are looking for, you can find a much better provider on the market. The fees are very high, it is under a question if you will be able to use your money at all or not, and even if you use the money for trading, you do not know if you can withdraw it or not.
In addition, the broker also has a very unuseful website, which looks like something that a 12-year-old kid made, and the feedback from most of the people state that the broker simply can not be trusted. So, we would recommend you to always try and trade with any other company but this. However, always make sure that the broker that you have chosen is well regulated and authorized by one of the top regulatory bodies on the market.
In the modern world, you should not have to trust a company that simply is not good enough with its offerings. There are many out there that are a lot more useful than FxCitizen.