MFM securities Forex Broker is currently celebrating a ten-year anniversary. The firm was established in the year 2011 and has garnered some mixed reviews on the way. Our primary focus is to give you objective truth about this broker. They have a great site that uses SSL encryption for security along with a two-factor authentification system for all of their accounts.
Micro, Standard, and Prime accounts are available for both individual and corporate users of the broker. The maximum leverage ratio according to the site is 1:500 and the available spreads are constantly fluctuating. They go as low as 0.0 pips
There are two deposit bonuses and other promotional initiatives such as contests and a loyalty program. The MFM securities FX Brokerage site only offers MetaTrader4 and MetaTrader5 when it comes to trading software. This is an industry standard and it's great to see that MFM acknowledges the fact that it can be a crucial part of the overall trading experience.
telephone and e-mail are the methods that one can use to get in contact with the customer support team. After testing the live chat option, we were connected to an agent in few minutes who answered our questions in the same amount of time. This feature is available 24/7.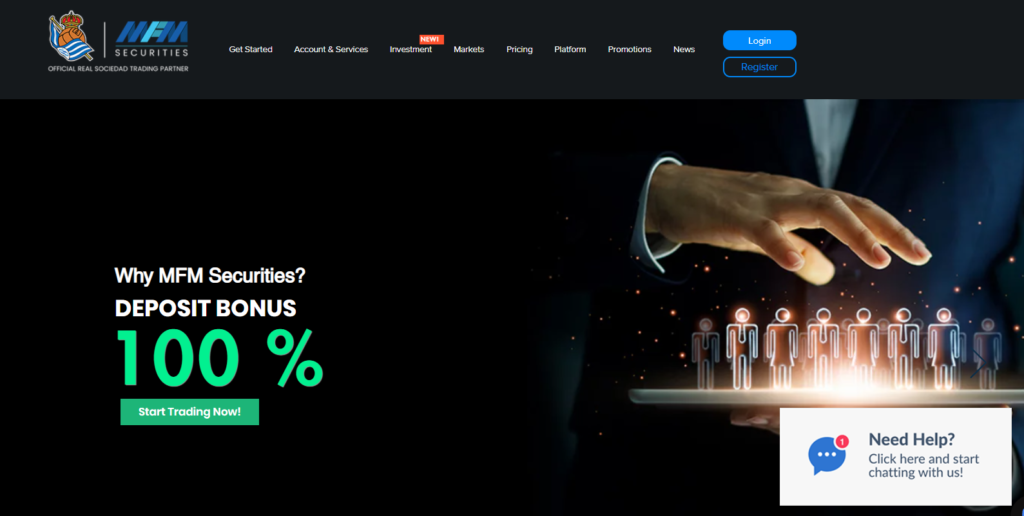 License and regulations – Is MFM Securities legit?
MFM Securities only has a VFSC qualification. For those who are not familiar with the acronym, we are talking about the Vanuatu Financial Services Commission. according to MFM Securities reviews on the web, this is a regulatory organization that is reputable for being lucrative. It's very easy to get a VFSC license as one can easily buy it without any hustle.
Our primary concern however switches the fact that MFM Securities chooses to brand itself as an international forex broker without having any additional regulatory body monitoring them. The industry standard is to have at least two qualifications., preferably one from a local regulatory authority and the other one from an organization that governs the international trading market.
Regarding legitimacy, we would say that even though MFM securities can be considered regulated on a technicality, the absence of additional qualifications raises very important questions about safety and efficiency.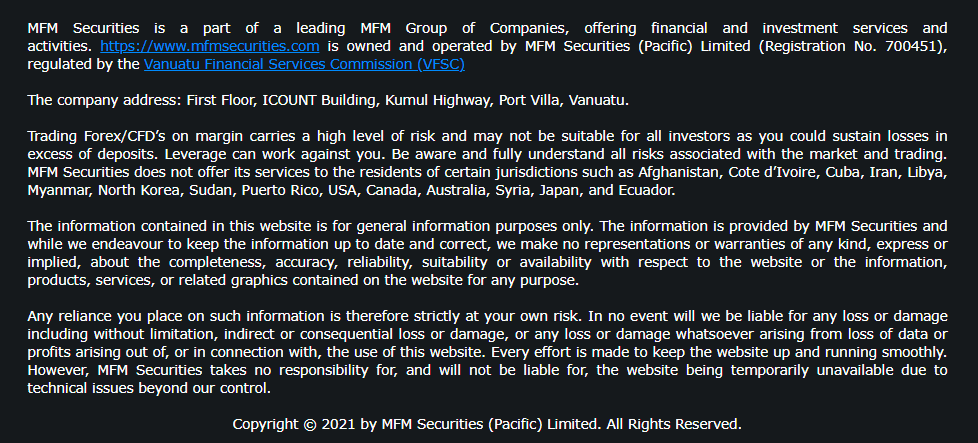 MFM Securities Review – Trading Features
In order to fully understand any company one needs to research its's products and services. In forex trading, traders always loo at the trading features provided by the broker. In this section of our review, we are going to discuss all the features and tools MFM securities has for its consumers. We will give you objectively true information about the leverage, spread, bonuses, and many more.
Account types
The trading platforms for all of the accounts are MT4 and MT5. None of these accounts are compatible with the ClearPro platform. The firm's servers are located in London and the base currency for trades in USD.
There are three available account types in each segment of the user types. One can make these accounts for individual or corporate users. The following are the account-type titles: Micro, Standard, and Prime.  These MFM securities Forex Broker accounts are identical in all the crucial ways, the little to no distinctions are very secondary.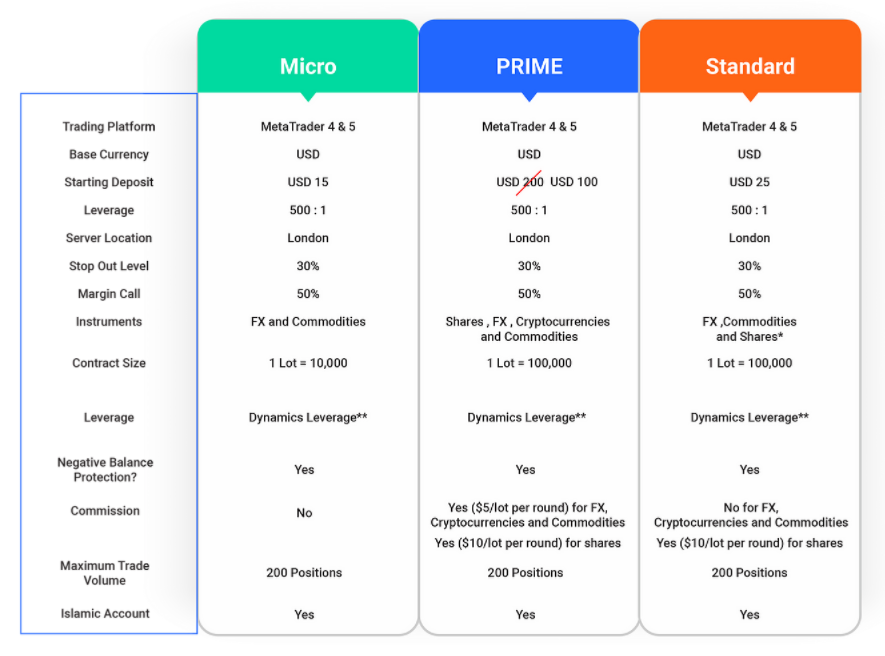 The stop-out level is 30 percent for all three accounts, and the same can be said for the margin call, which is 50 percent. The total trade volume for all accounts is limited to 200 positions. Negative balance protection is also available for all accounts, including Islamic accounts. One can trade many assets with MFM securities brokerage firm, however, each account type is limited to trading with specific assets.
The  Micro account – Forex and commodities
The  Prime account – Forex, commodities, cryptocurrencies, and Shares.
The standard account –  Forex, Shares, and commodities.
Commissions are not charged on the Micro account, although they are charged on other account types for specific characteristics. For FX, commodities, and cryptocurrencies, the Prime account charges $5 every round, and for Shares, it charges $10 each round. For Shares, the Standard MFM securities FX Brokerage account has a $10 lot per round commission.
additionally, the site also has a VIP offerings section. As they mentioned this is an elite sphere of traders who are prioritized by the firm. The minimum deposit amount to join their ranks is $1,000,000. One would think that there would be many benefits for such clientele but this is not the case as judging from the written content we can conclude that VIP offerings only include the distinctive feature of a personalized account manager.
Leverage
MFM Securities has a dynamic leverage ratio of 1:500 for all of its users. This is true for all account types. Micro, standard and prime users can use this lucrative feature to their advantage. This is volume-based leverage that changes depending on the saturation of the market or its exposure to it.
While popular currency pairs have up to 1:500 leverage on the MFM securities Forex Broker website, highly volatile pairs, equities, natural resources, precious metals, and cryptocurrencies have drastically lower leverage. Account leverage is viewed as a limit in certain situations.
Spreads
There is little to no information about the available spreads on the site. The severely underwritten content on the site alludes to the notion that the broker offers spreads as low as 0.0 pips. However, this is a very vague thing to advertise.
In order to get detailed information, we have made a demo account to clearly see the distinguishing factors which this broker possesses regarding the spread amount. After conduction thorough research we have concluded that MFM securities are actively trying to manipulate its users by advertising mobility of spreads when in fact the opposite is true. They advertise that they have the lowest spreads when after signing up the lowest spreads we could find on the MFM securities FX Brokerage site was 2.1 pips. This is very fraudulent behavior on the part of the MFM securities administration.
Minimum Deposit
The minimum amount of money for depositing varies by account type. It is different for each account. Micro account users have the lowest minimum requirement which is merely $15. As of now, Prime account holders can deposit half the requirement which is $100, however, there is no information about how long is this offer is active. Usually, the minimum deposit for prime accounts is $200. And lastly, the standard account users need to meet the minimum amount requirement of  $25.
Bonuses
The bonuses we are going to discuss can only be used by the Micro account users. Unfortunately, Prime and standard account users can't reap the benefits of these bonuses.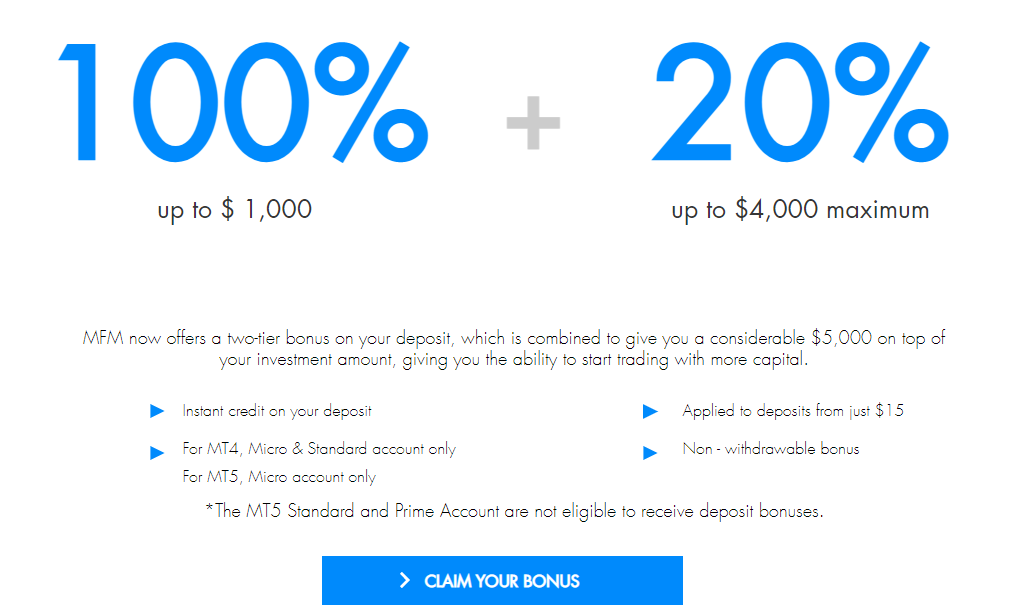 MFM securities bonus scheme is very nice. Depending on how much you deposit, you can get two deposit bonuses of up to $5,000. It encompasses a 100% initial deposit bonus and a 20% additional bonus. The bonuses will be credited to one's account automatically. The highest amount of money that may be obtained via the initial deposit bonus is $1000. This amount is $4,000 for the second deposit bonus. The bonus money cannot be taken out. These bonuses are only accessible until November.
additionally, there are other promotional initiatives as well that one can use for advantage. as of now, there is a special contest for the ten-year anniversary of the firm. alongside it, there are two more contests available for all types of users.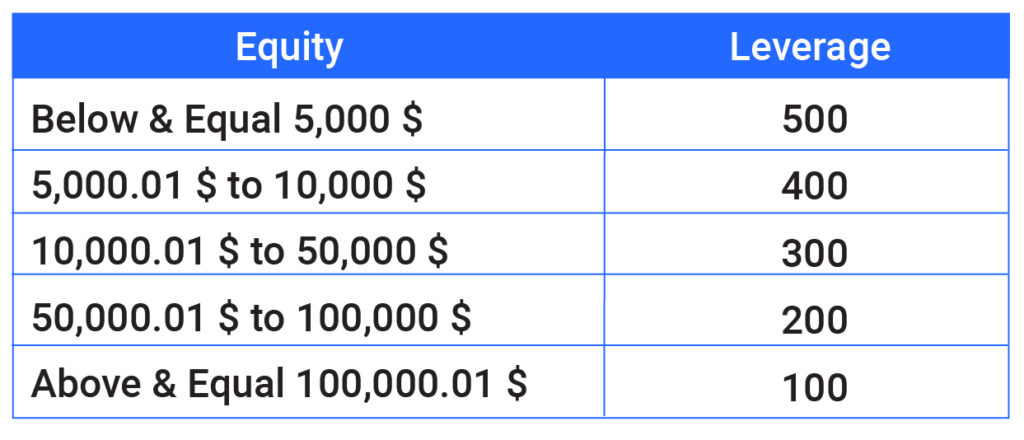 MFM Securities also has a loyalty program announced on their MFM securities Forex Broker site, which is either yet another gimmick or a genuine new venture. Only time can tell the validity of this initiative.
MFM Securities  Review – Final Verdict
all in all, we don't recommend MFM securities to our readers due to the fact that they have been seen manipulating their clientele multiple times. additionally, there are no primary distinguishing factors between the available account types which means the variety is manufactured.
The available trading tools are mediocre at best. The provided dynamic leverage is okay for some types of traders but the main fault arises when we start talking about the spreads. As the firm is actively not providing specific information about it. When you do find out the actual spreads policy of the site it's already too late as one can only see it after making an initial deposit.
The MFM securities FX Brokerage site only offers MT4 and Mt5. which are great software but they are not web-based. By not having diversity in regards to trading platforms the firm is actively alienating traders who prefer to use web-based software.

Additionally one doesn't have access to all the trading instruments necessary to trade successfully. Only prime account users have access to all the available asset types which in retrospect is not enough. There are only four asset types available on the site which are Forex, cryptocurrencies, Shares, and commodities.
The site doesn't have an FAQ section which is a big disadvantage. However, we are not surprised as the written content on the site is very confusing on purpose to make the trader befuddled. The absence of a FAQ section on the MFM securities Forex Broker site implies that one will need to contact the operator team via live chat which ironically is very inefficient as it requires one to provide such personal information in order to even send a message to an operator. After conducting research we have concluded that on many occasions one doesn't even get the service of an operator and the widget is run by a bot.
We do not recommend our readers to do their business with the MFM securities broker as there are many cases where they have shown fraudulent behavior, additionally they are not properly regulated.