Storm Gain is a pretty new company, which was established just recently, in 2019. The broker is available in many countries around the world and claims to be offering a safe and secure trading experience to traders in countries like China, France, Germany, Italy, Russia, and many others. However, while working on our review of Storm Gain, we found out that the broker has a lot of problems and challenges and is nowhere near being safe and secure.
The broker claims to be the best solution for those who want to trade crypto, but the research showed many flaws in the company. First of all, the broker is not authorized or licensed by any regulatory body on the market, which makes trading with it a very risky thing to do. Because of the fact that there is no single body that takes care of your safety, the broker becomes very hard to trust.
Because of the fact that the broker is based in the UK, it has the opportunity to be authorized by one of the most trustworthy regulatory bodies around the world, the FCA. However, the broker decided to do its job without obtaining an accurate license for doing the business.
In addition to this, there also are many other problems that are very hard to deny, and we would recommend avoiding trading with this broker at all costs, especially if you are a beginner, you do not want to trade with a company that can not keep you or your funds safe. All of these leads to many problems, that we are going to further talk about in today's review.
What are regulations and why are they so important at all?
There are many people who might tell you that regulations are not important and all they do is that they get in the way of developing a certain field, they are wrong. When it comes to Forex, regulations are something that ensures the safety of you and your funds, which is very important for successful Forex trading.
Over the years, we have all heard about many different horror stories and if you do not wish to become one of those, you should do your best to make sure that you are trading with the authorized broker. In the case of Storm Gain, there simply are not any guidelines that it has to follow because of the unregulated nature of the broker, which leads to many problems for traders.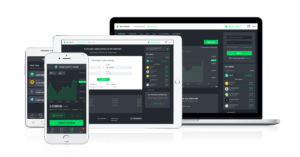 The website of the broker
In most cases, you can easily sense that something is not right when you visit the official website of the broker. The website of Storm Gain simply looks horrible, it is very hard to get around, and finding the information that you need is sometimes impossible. In most cases, there are pages about some things, but once you open the page, the information there is not enough. This can be a good sign that the broker is not exactly what it claims to be.
At first look, the website does not look that bad, but it becomes horrible once you start going around it. The worst part of it is that even if it was safe to trade with this broker, it would be impossible for many beginners to find ways to do it. The huge disadvantage of the website also is the fact that it takes forever to go from one page to another, which makes it very hard to find anything on the website.
A little bit about Storm Gain
According to the team behind the company, Storm Gain is a crypto traidng platform for those who want to profit from either the growth or decline of the crypto prices. The broker claims to be one of the best brokers on the market for crypto trading, however, after doing some research, it was very easy to see that the broker was not that good at all.
In reality, there are a bunch of things that are wrong about the broker. The company was officially established in 2019, which makes it a bit tricky situation to imagine that they were able to offer services to so many different countries in such a short period of time. Even if the team is not trying to trick people and they want to do an honest job, with today's situation, it is impossible to do what they are doing and not get some people in trouble, even without any intentions to do so.
We believe that in the world of technology, you should always try your best to trade with Forex brokers that are authorized and licensed by official regulatory bodies so that they have some type of guidelines that they can follow. In the case of Storm Gain, there simply are not any regulations to keep traders safe.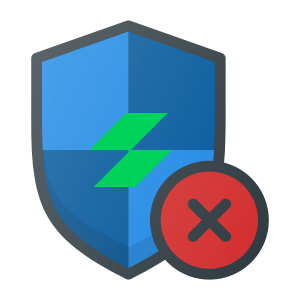 Payments and the fees
The broker claims to have very low fees on deposits and withdrawals, however, this has nothing to do with safety. While working on this review, we have found a lot of people who were claiming that they tried withdrawing money but they could not do so. In most cases, even deposits take a much longer time than it is written on their official website.
Because of the reputation of the broker, we would not recommend making deposits on the platform if you are not trying to waste your money and time in scams.
As it is written on their website, traders can use many different cryptocurrencies for trading, such as BTC, BCH, ETH, LCT, and many others.
Registration procedure
To be honest, trying to create a trading account at the platform will give you headaches. We have tried doing so, and it took forever. First of all, you need to provide very simple information, that simply is not enough to follow KYC regulations, that the broker claims to be following.
But the worst thing is that you will have to wait forever to get the confirmation code on your email. And even after you have gotten the email, in many cases, it simply does not work. We have been trying to create accounts for a very long time, and although finally we succeeded somehow, it took so much time that we simply did not want to even try trading at the platform.
You would think that in this situation the customer service support team would be even a little bit helpful, but not so much.
Customer Support
For a successful Forex trading experience, it is very important to trade with a company that can offer you a team of professionals who are always able to provide the help that you might need during trading. In the case of Storm Gain, the customer service team simply does not work as it should.
In the beginning, before we started tasting the support team, we thought that they would be helpful because it was very easy to access the live chat. However, once we tried to connect to them, everything changed. We waited for more than 20 minutes for the operator to open the chat, and the answers that they provided to our questions did not make any sense.
So, in addition to everything else, even the customer support team does not know how to its job at Storm Gain. It is a very horrifying situation, imagine that you lost contact with your trading account and can't get it back, what are you going to do? Well, with this broker, there is not that much that you can do.
Do educational resources work at Storm Gain?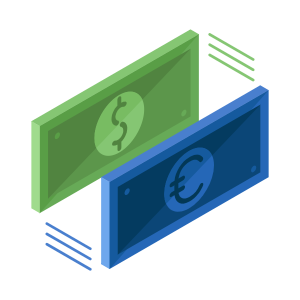 The broker has several different options for those who want to learn how to trade crypto, but to be honest, you could very easily find more helpful content on YouTube very easily. The information that is given to people with the so-called classes is at all close to the knowledge and information that you will need for a successful Forex trading experience.
They have 5 lessons in total, which can in no way be enough to learn even a little bit about trading crypto. Forex trading is very complicated, and it becomes even more complicated when you are trading crypto.
In addition to all of these, there are not so many available account types, which means that you do not really have a chance to make choice. Also, you can not create a demo account, which means that you will not have a chance to test your tactics or come up with new strategies for successful trading experience.
Do we recommend Storm Gain?
It should not come as a surprise that we do not recommend this platform at all. First of all, it is very hard to trust any company that is not officially authorized, and it becomes even harder when you read all of those feedback from people who have lost their funds with the company.
We could not find anything good about the broker, maybe the idea behind it is great but the execution is simply horrible. So, no matter who you are or what you are looking for, we do not think that this broker can offer you anything that you will enjoy. Especially in the 21st century, when you have all the opportunities that you can find online, it simply is not worth it to take a risk and trade with a company that can not offer you a safe and secure environment.