FreshForex has been around for many years now, it was established in 2004, and since then, it is considered to be one of the pioneers on the market of Russia. The company is registered and regulated by the public authorities of Saint Vincent and the Grenadines, it is owned by the brokerage structure called Riston Capital Ltd.
The official website of the broker is available in ten different languages, offering traders from many different backgrounds to easily get around the website and start traidng without having much of a problem. Actually, this is something that does not happen a lot in Russia, as most brokers offering their services primarily to the citizens of this country, in most cases, only offer the Russian version of their website.
FreshForex offers users an extensive range of services, including trading with currencies, precious metals, indices, securities, energy, and many different types of CFDs. There are also many educational opportunities at the platform, it also offers traders the ability to enjoy many great promotions, and 24-hour customer services support team.
Because of all of these amazing opportunities, FreshForex stands to be one of the greatest Forex brokers on the market, and in this guide, we are going to discuss everything that is important for every Forex trader using this amazing platform.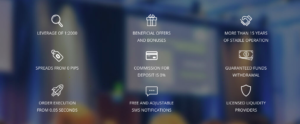 What are the regulations of the Forex market and how safe is trading with FreshForex?
Regulations are something that makes sure that a certain Forex broker follows a certain type of guidelines that make sure that you and your funds can stay safe. There are many regulatory bodies around the world, each of them working a bit differently from one another.
FreshForex is registered and authorized in Saint Vincent and the Grenadines, which means that the governing body in the country is responsible to make sure that the job that is done by the broker is legit and trustworthy. Although the broker is not officially authorized by any company in Russia, it still manages to do a great job at making sure that the users of the broker can stay as safe as possible.
In addition, the fact that there are no local regulations for the broker means that the clients of the broker are able to trade with very high leverage, which is very popular among many Forex traders. However, this is not something that we would recommend to beginners since it is a very risky thing to do.
To make sure that you stay as safe as possible, we would recommend trying your best to learn as much as the field of Forex as you can. In this regard, FreshForex offers you a great opportunity – different types of webinars, e-Books, and many other things that you could use to learn more about how to trade, where to trade, who to trust, and many more.
The company is registered under brokerage company Riston Capital Ltd. in Kingstown, Saint Vincent and the Grenadines.
What educational opportunities do traders have with FreshForex and why are they important?
While researching for our review of FreshForex, we came across a special page on their website, which was created especially for educational purposes. This page is very well organized and very easy to get around, you will be able to access works of some of the best traders on the market, explaining everything about the greatness of Forex and all the abilities that you can have at this amazing platform.
We believe that by learning as much as you can about Forex trading, you will be able to have much better trading experience. Because of the huge and very successful history that the broker had, it was able to have enough of an experience to offer beginners the ability to grow and study with them.

Trading instruments
Trading instruments are the things that you can trade with a certain broker. For successful trading, it is very important to have access to many of them. FreshForex offers its loyal users the ability to trade using many of these instruments, including currencies, precious metals, energy, etc.
Currencies
Currency trading is probably the most popular way of trading on the market. As a Forex trader at FreshForex, you will have access to 49 currency pairs, including Majors, Minors, and Exotics. Also, this Forex broker offers you the ability to trade using cryptocurrencies. Crypto is becoming incredibly popular in the world of trading, and thanks to modern technology, it is not possible to make deposits and withdrawals in cryptocurrencies. There are 6 different cryptocurrencies available at the platform.
Precious Metals
Another very popular trading investment is precious metals, which is of course available at this very well-developed market. You can trade many metals here, including gold. Trading these can be a lot of fun and a very interesting thing to do. We recommend everyone to try this at least once to grow as a trader even more.
There are also some other traidng instruments available on the platform, including 65 Stock CFDs, 11 indices, 3 energies, etc.
Trading platforms available at FreshForex
The trading platform is probably one of the most important parts of a broker as it gives you access to the trading market. There are many trading platforms available on the market, some better than the others, however, it depends a lot on what you want to trade. For example, for trading currencies, most of the people are using MetaTrader, since it offers access to a very large market, with a few dozen available currency pairs.
MetaTrader 4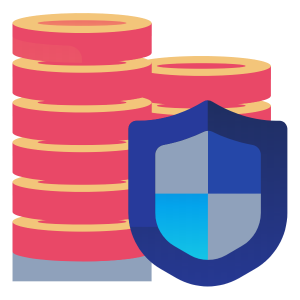 MetaTrader 4 is one of the most popular trading platforms on the market, which you will come across at 90 percent of all Forex brokers around the world. This traidng platform was developed by a Russian company called MetaQuotes, 15 years ago, in 2005. Because of such a long history, the platform was able to attract a lot of people and managed to gather a huge following. Because of such popularity, traders using this platform have the ability to always find any type of help that they might need online, making Forex trading a lot easier.
This traidng platform is very easy to use, it also offers traders a very fast and robust traidng experience. It is full of professional tools for trading and different types of analytics that can be very helpful. FreshForex MT4 platform can be downloaded for free on Windows, iOS, and Android devices.
MetaTrader 5
Just like MT4, MetaTrader 5 was also created by MetaQuotes. The idea behind MT5 was to create a platform as great as MT4, however, with several other well-developed offerings and features. The user interface of both platforms look pretty similar and are very easy to use. However, both platforms are not cross-compatible, which means that apps have to be designed differently for MT4 and MT5.
Although MT5 is a newer version including many updates, MT4 still stands to be more popular among Forex traders. Perhaps the important thing behind this is that MT4 was able to gather a huge following over the years and most of these traders do not really want to start trading with another platform.
Trading tools of FreshForex
Trading tools represent a very important part of the Forex broker since it is something that can make your trading experience a lot easier and enjoyable. There are a number of that, and you can even use these tools at the same time, however, today, we want to talk about these tools one by one to make sure that you understand everything about them in detail.
Economic calendar
The economic calendar of the broker displays different types of events that are otherwise known to have some type of impact on the traidng market and the time they might start. You can click any of these events and the detailed info, charts, forecast, and a little history behind them will be displayed. The economic calendar is provided to the brokers and also on the MT4 traidng platform, it can be personalized to show only the time zone that you are in, favorite countries, and dates of the events.
Fundamental analysis
Fundamental Analysis offers information bout different types of messages, reports, news, and rumors, and everything about how they can influence a certain tradable asset. They are updated on a daily basis on the website of the broker and focuses largely on the major currency pairs. The analysis is prepared by the representative of FresForex, and are updated daily, they also include trading recommendations.
Trend Potential
FreshForex also offers Trent Potential, which is updated on a daily basis on the website of the FX broker. It mostly focuses on the major currency pairs, such as EUR/USD, USD/JPY, etc. These types of analyses are done based on complex chart analysis using indicators and other tools.
VPS
FreshForex also offers its loyal users VPS hosting, this is a great offering to anyone who might require a reliable, stable, and quick connection to the traidng servers. VPS can be super important for traders around the world, especially for those who use EAs and other traidng systems. There also are many other instruments that can be very useful for Forex brokers using FreshForex.
FreshForex trading accounts
Trading accounts are very important for a successful Forex broker. If you want to have a good trading experience, it is important to find a perfect trading account for you. There are many of them available at FreshForex, and we will try to tell you all about them so that you can make the right decision.
Demo accounts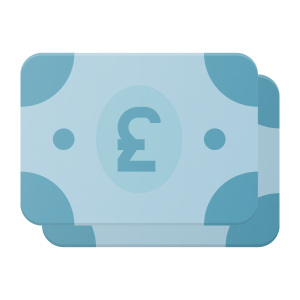 First, let's talk a little about demo accounts. Demo accounts are a great way for both, newcomers and experienced Forex traders to find new trading strategies and test the tactics that they already have. Many people think that this is something for beginners only, however, in reality, it can be a very good help for well-experienced Forex traders as well.
A great thing about these types of accounts at FreshForex is that you can have it with your regular account, which means that no matter when you want to try out any of your new ideas, you can try it very easily and fast at this amazing trading platform. In addition, demo accounts are also known to be a home of some of the best competitions and contest on the market, so, who knows, you might be one of the lucky winners of the future competitions!
ProCent accounts
This traidng account is denominated in cents, it is geared more towards new traders who want to try out a live account without having to risk a lot of their real-life funds. It can also be used to come up with new strategies and tactics. It allows trading of micro-lots of 10 units of the base currency, it can also be done in pretty high leverage, at as much as 1:1000.
Classic accounts
The broker recommended to its users to make a deposit of at least $200 while opening an account of this type. For classic account users, the spreads start from 2 pips and the leverage is from 1:25 to as much as 1;200.
MarketPro accounts
Do you believe that you are one of the best Forex traders? This account type will work perfectly for you. the broker recommends depositing a minimum of $400 if you are using this account to be more successful. The floating spreads start at 0.9 pips and the leverage can be as little as 1:20 or as high as 1:500.
ECN accounts
For those who believe that they are professionals, the company has created an ECN account, which is recommended to be stranded with a deposit of $2000. Spreads for these types of accounts start with zero pips, and the size of the maximum order is as much as 10,000 lots. Leverage can be from 1:20 to 1:500 which can be very rewarding.
Swap-Free Islamic accounts
Swap-Free accounts a created especially for those who follow the beliefs of Islam. Islamic accounts require no swap or rollover interest on overnight positions, which goes against Islamic faith. So, this is something that can be used by people of Muslim faith without going against their religion.
Customer Support Team
While working on the FreshForex review, we made sure to test some things on our own. One of the things that we wanted to focus on was customer support. While trading Forex, you need to be sure that you can get the help that you might need whenever you will need it.
With FreshForex, you can be sure that the team will provide much-needed help at any time of the day. No matter what type of question you have, the support team is ready to guide you through the live chat which is accessible at any time of the day form the website.
Also, you can use a special hotline or e-mail to connect to the customer support team.
Payment methods of FreshForex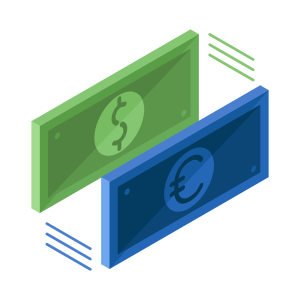 While trading Forex, it is very important to make sure that you are using payment methods that can be speedy and safe at the same time. In addition, you want to choose something that won't need huge amounts of fees from your side. When it comes to FreshForex, there are a lot of opportunities in this regard.
The broker does not charge any fees on its side, hwoever, if you are using credit/debit cards, there might be different types of fees applied from the side of the issuer of your card, so, always make sure to double-check the information with the provider before you make any payments. You can use many different payment methods at the platform, including:
Skrill – with a minimum deposit of $20, this payment method makes payments in under 15 minutes. You can pay as much as $1,000 per transaction with Skrill, the payments are very safe and used by many traders. However, for withdrawal, there is a fee of 1% of the money that you withdraw. However, the withdrawals are done in about 10 minutes.
Bank of Malaysia – This payment method is mostly used by Malaysian FX traders. The minimum amount of money that you can pay with this is 50 MYR, while the maximum stands at 50,000 MYR. The payments are made online, and the withdrawals can take anything between 1 to 5 banking days and a fee of 3 percent.
Credit/Debit cards are probably one of the most popular payment methods on the market, accepted by a huge majority of the Forex brokers around the world. They are very easy to use, safe, and fast. You can pay anything between $30 and $5,0000 with this payment method.
Neteller is another online payment methods, with it, payments are made instantly and can be made between $10 and $10,000.
Users of the platform can also enjoy payments in Bitcoin. As the crypto is becoming more and more popular is Forex trading, it is very important to have the ability to trade and make deposits/withdrawals with this. Bitcoin payments are one of the fastest and safest solutions on the market.
What are the bonuses and promotions available at FreshForex?
Promotions make Forex trading even more fun than it is already. When it comes to FreshForex, there are a number of different types of bonuses that can be enjoyed and used by you right now!
First, let's talk about a little about stop-out insurance. This a great way for Forex traders to keep their funds as safe as possible. So, in case of the market move in the opposite direction and position was closed under stop-out, the Forex broker offers you the chance to get back 50 percent of the losses with the help of this insurance.
The Forex broker also offers its clients to use a deposit bonus of as much as 200 percent. This is a great way for everyone to make their trading even more fun, it means that the broker will give you 200 percent of your deposits each time!
Drawdown bonus 101 percent is also a great opportunity for those who do not know how to cope with a deep drawdown or increase in their traidng volume. This can be a huge help.
These and many other bonuses and promotions are waiting for you at FreshForex right now! So, do not hesitate to start Forex trading at the platform as soon as you can.

Who can use FreshForex?
The team behind the Forex broker has stated it many times that one of the biggest goals of their platform is to give access to as many people around the world as possible. For the last 15 years, the company was able to create an environment that is very useful for everyone and that creates a safe trading experience for Forex traders from around the world.
As of today, the Forex broker offers its services to the citizens of more than 158 countries, ensuring that most of the people around the world have the ability to join this amazing trading platform at any time. Because of such a hard work dedication, the Forex broker has about thirty awards, including Best Trading Experience, Best Trading Contisions Award, Best Bonus Program, Best Customer Service, and many others.
Should you use FreshForex?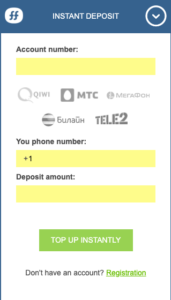 We absolutely recommend this amazing trading platform to everyone who is looking for a place where they can feel safe, secure, trade with high leverage, use some of the best trading platforms, have access to many different currency pairs, and in general, have great trading experience.
Because of its very long history, the Forex broker was able to offer users some of the best trading platforms in the world. In addition, over the years, the company has proved that it is the one to go with so many awards and recognitions that it has received. Because of such hard work, the company today stands as one of the best ones in Russia and the whole region.
The clients of the broker are offered many different types of accounts, different types of payment methods, more than 140 financial instruments, extensive training courses, and educational opportunities that are very hard to deny. In addition, with the help of one of the best customer support teams, the Forex broker makes sure that you can receive the help that you might need at any time of the day, about anything. They are always ready to help and guide you no matter what it is that you need. So, do not hesitate to start Forex trading with FreshForex right now!