Blueberry Markets is an online Forex broker, which is based in Australia. The broker is authorized by the Australian Securities and Investments Commission, ASIC, which is the main regulatory agency of Australia. While working on the review of Blueberry Markets, we have come across several challenges that the broker has and we want to discuss them today.
Although the broker is regulated and controlled by one of the best-known regulatory bodies around the world, it still has many problems that need to be worked on. The broker offers investors a MetaTrader 4 platform, with more than 50 available instruments, which, compared to other FX brokers on the market is not that much at all.
Although the broker seems to offer several different educational materials, trading tools, and other useful things, it still is not on the same level as other top Forex brokers around the world. If you want to learn more about why we think you should not trade with this broker, follow our review carefully.

What is Blueberry Markets – Background of the company
Blueberry Markets is an Australian ECN FX broker, which offers its services to investors worldwide. There are over 50 trading instruments available on Blueberry Markets, including Forex, Indexes, Metals, CFDs, Commodities, and many more.
The leverage on the broker is very high, it stands at as much as 1:500, which can be a bit dangerous for FX traders. We recommend not use such high leverage while trading Forex if do not have a lot of experience with FX trading, because it can lead to many problems.
The broker was established in 2009 and over the years it has accessed the world trading market. However, with many success, a lot of problems have been reported by the investors, which lead us to believe that Blueberry Markets is not something that traders should use for investing.
Blueberry Markets – Regulations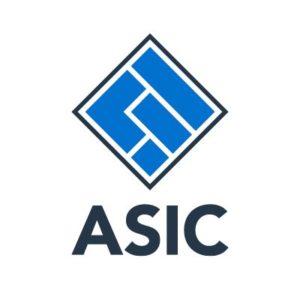 One of the most important parts of successful Forex trading is regulations. Blueberry Markets functions under the supervision of ASIC, which is the main financial regulator of Australia. It is considered to be one of the best-known regulators in the region. However, the fact that the broker is regulated does not mean that it is a good one, and Blueberry Markets is one of the great examples of that.
Because of the ASIC regulations, Blueberry Markets keep the funds of their clients on segregated bank accounts. This is a very big plus for every broker, and it means that even if the broker goes bankrupt, the funds of the traders are kept safe on the segregated account and the traders can easily withdraw their funds.
Although the broker follows the guidelines of ASIC, we found that there are a lot of problems that the broker has. First of all, many people have complained about the website, which is very hard to get around. Sadly, it is nothing closer to being user-friendly, in reality, it is very hard to find any information that you need on the website.
Even if you end up finding the information that you were looking for, you will most probably find out that it is very hard to understand everything that is written there. It seems like the broker did not spend much time on the website, which is very bad because the website is the first thing that you see about the broker, and it needs to be as good as possible.
Customer support
Another thing that people are complaining about is the customer support team. Many investors have said that the customer support team is not helpful at all. First of all, it is very hard to get to them and it takes a few hours to get a reply. If you are lucky to get the reply on time, in most cases, they are not helpful whatsoever.
This is a huge problem. Many people have said that they had problems that were not solved and it seems like the customer support team does not take their job seriously, because of which, we do not recommend using this broker.
Is Blueberry Markets a scam company?
Although there are a lot of problems associated with this broker, we do not think that they are scammers. First of all, the broker is regulated by ASIC, which means that they follow guidelines created by this regulatory body. However, not being a scam does not mean that it is a good company.
Blueberry Markets offer its users ECN trading, which stands for Electronic Communication Network. With this, traders are provided with direct access to other market participants via interbank trading prices. This network allows buyers and sellers to find a counterparty of their trading positions. These types of FX brokers are very risky and only the most experienced FX traders should use them, however, beginners do not know how much risk it can be, and in many cases, they end up losing a lot of money. So, if you are new to the field of Forex, you should avoid trading with ECN FX brokers.
Should you trade with Blueberry Markets?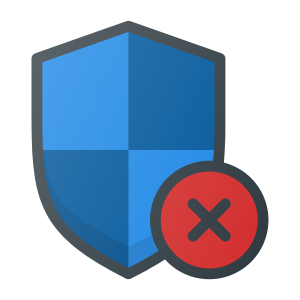 The thing about this broker is that although it is regulated and has some good offerings for traders, it still can not be recommended. Forex trading is a very risky field and you should only trade with the best Forex brokers on the market. In the case of Blueberry Markets, it is nowhere close to the leaders of the market.
The Forex trading market is full of many different great Forex brokers that offer you the safest and the most secure trading environment so we would not recommend our readers to use this Forex broker while the market is full of different opportunities. So, do your research and find a broker that can ensure that you and your funds can always stay safe.