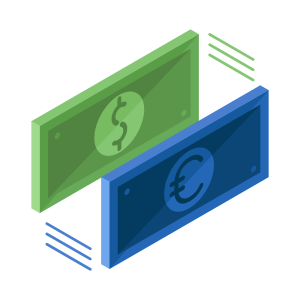 Templer FX is a company with a very long history of offering its services to Forex traders from many countries around the world. The broker was established in 2004 and because of that, many people believe that it can be a trustworthy and safe company. However, while working on our review of Templer FX, we have come up with many problematic things that you need to always keep in mind.
First and foremost, there seems to be not good enough of a regulator for the broker, which makes trusting it very hard. We believe that you should always try to find a broker that is authorized by some of the most trustworthy regulatory bodies around the world to make sure that you and your funds can stay safe.
In addition to regulations, the broker also has a bunch of problems, the website does not look good at all, the customer service team is anything but helpful, the payments take much longer time to be made than it is written on their website, and we believe that the broker actually is a scam company, trying to lie to people and get their money illegally.
We found information on the website of the broker claiming that the broker is actually registered offshore, in Saint Vincent and Grenadines, however, the license that the company claims to own is not the one that can be useful for Forex traders. We actually tried to look up the website of the regulator to find some information on the broker is really regulated or not, and there simply was not a list to look up.
In general, it is not that useful to be authorized by a regulatory body such as the one that Templer FX chose to go with. Their authorization does not mean that the broker is safe to trade with at all, and even worth, for many people, it means that the broker should not be trusted at all.
Another sign that the broker should not be trusted is that most of the developed countries do not authorize this broker. They include countries like the USA, Canada, a large majority of the EU, etc. In most cases, the broker tries to attract people from Asia and Africa. The fact that most of the developed countries do not allow the broker to offer service their can be a good sign that the broker should not be trusted a lot. So, if you are still looking for a Forex broker, never go with Templer FX.
In reality, even the license that they are claiming to be a guarantee of your safety was given to the company in 2016, which means that they did it simply to say that they own some type of license. Which, once again, in reality, is nowhere close to what you should be looking for.

When was the broker established?
Templer FX was created many years ago, in 2004. This makes a lot of people think that the broker is safe to use, however, after doing our extensive research, we found out that you should avoid the broker at all costs. While working on this review, we have come across a lot of feedback from people claiming that they have lost their funds because the broker and that they were not able to withdraw the money they got from trading.
This and many other things once again prove that the broker is not legit at all, and although it has been around for so many years, it still was not able to create a safe and secure environment for Forex traders. The broker has very proudly provided information about their regulation, which comes from Saint Vincent and Grenadines. In reality, this regulation has nothing to do with Forex trading and can not keep traders safe at all.
How does the website of the broker look?
While doing our review, we tried our best to find something good about this broker. Sadly, we did not succeed. Probably one of the worst parts of the broker is its website, which looks horrible. It looks like something that was created in 2004 and did not get any upgrades.
It is impossible to find any information on the website, and even if you do find it, it's very hard to trust the information. The website is very slow and it takes forever to go from one page to another, the design also looks horrible. The colors simply do not go together, it looks like something that any 15-year-old with basic knowledge could make, to be honest.
The website is another big sign that the company is actually a scam, but it seems to me that they are not even trying to somehow cover up their intentions. Even those without any experience in the Forex world will find out very easily that the broker is not actually doing their job.
Also, the information in most of the pages is not relevant at all and it seems like they did not even think a bit while working on the website.
What account types can be created at Templer FX?
The broker claims to have several different versions of account types available for their clients, however, it is very hard to actually find out what is the differences between these accounts. Actually, the broker does not offer demo accounts, which means that you will not be able to test your trading skills and come up with strategies. which can cause a lot of frustration and problems while trading with your own money.
Is it easy to create an account?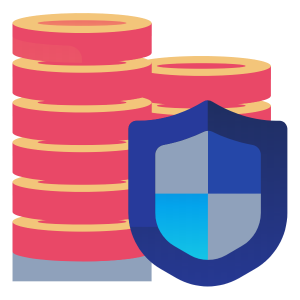 Not really, we have found a lot of feedback from people claiming that they have tried creating and depositing money on their account, and after doing them, they simply were not able to start trading. One person even said that their deposit was denied in the last moment, and no explanation was given.
In addition, while creating an account, you are being asked some of the most useless questions, that lead us to believe that the broker is just trying to get information about you and then use it for other reasons.
Customer support team
For a successful Forex trading experience, you will need a customer support team that will always be able to provide much-needed help to you whenever you need it. In this case, it is almost impossible to get help no matter when you need it. The customer support team simply does not work the way it should be.
We tried contacting them and it took forever to get even a reply, not to mention some help. This is a huge disadvantage and even some of the best Forex brokers are struggling to have a great customer support team, but the things that are happening with the one of Templer FX is simply overboard. We believe that you should try your best to avoid this broker at all costs, nothing here works the way it should be working.
General information about trading with the broker
If you want to start trading, just like with any other broker, you would need to create an account. There are some different versions of them, though not so much different from one another. Actually, compared to other scam companies, this one offers Islamic accounts, which are very important for people who follow the beliefs of Islam.
Once you have an account, you will have to deposit money. The broker offers several different methods, however, the information on their website is not that right either. The broker claims that most of the payments are free of any fees and they take little to no time to be shown on your trading account. In reality, they sometimes can take several days, and when it comes to withdrawals, you would be lucky if you were able to get your money back at all.
The broker also says that it allows trading with a leverage of as high as 1:1000, which is not allowed in most of the countries around the world. If you are from one of the countries where it is not forbidden, you should try to find different Forex brokers because this one is simply not safe enough for anyone.
So, do we recommend trading with Templer FX?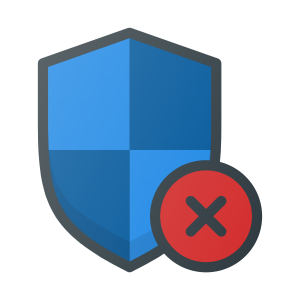 Absolutely not. We believe that this broker should be avoided at all costs. There is nothing good about it and even though it has been around for 14 years, the only thing that it has managed to do is to prove to people that it can not be trusted. We believe that you can find a lot better Forex broker no matter where you are from.
In addition to everything, the broker has been caught for trying to lie to their users.  First of all, it claims to be regulated, while in reality, the authorization that it has is nowhere close to what it actually needs. In most cases, brokers like this are obtaining these types of licenses to lie to people a lot easier and to make traders think that they are actually offering a safe and secure environment.
We believe that in modern times you should never trade with a broker like this. There simply is not anything good about Templer FX and you can find a much better Forex broker that this very easily in no time. So, we recommend avoiding using this broker at all costs.