In the following review of Brokereo Forex broker, our team of expert reviewers will help you get the most detailed information about the broker. And by the end of it, you'll be able to make a decision on your own, whether to trade with it or go for another broker.
In a glance, Brokereo's trading platform is jam-packed with lucrative trading terms and conditions. The broker offers you hundreds of different trading instruments, while the conditions and features accompanying them are designed to increase your profitability in the market.
As for safety, Brokereo is licensed by a top-class CySEC regulator. Not only does it ensure fair treatment to your finances but also the implementation of various customer protection mechanisms.
All in all, Brokereo manages to successfully combine trading safety with profitability. Keep reading our in-depth review to get more information about its offerings.
Brokereo's background and legal measures
The first entry in our comprehensive Brokereo review is the broker's background and regulatory measures. It can help us determine how safe Brokereo actually is and whether you should trust its offerings or not.
As our expert reviewers have found out, Brokereo was established in Cyprus as a Forex trading brokerage. Its headquarters is located at Pavlou Nirvana No 4, ALPHA TOWER, Office N 13, 3021 Limassol, Cyprus.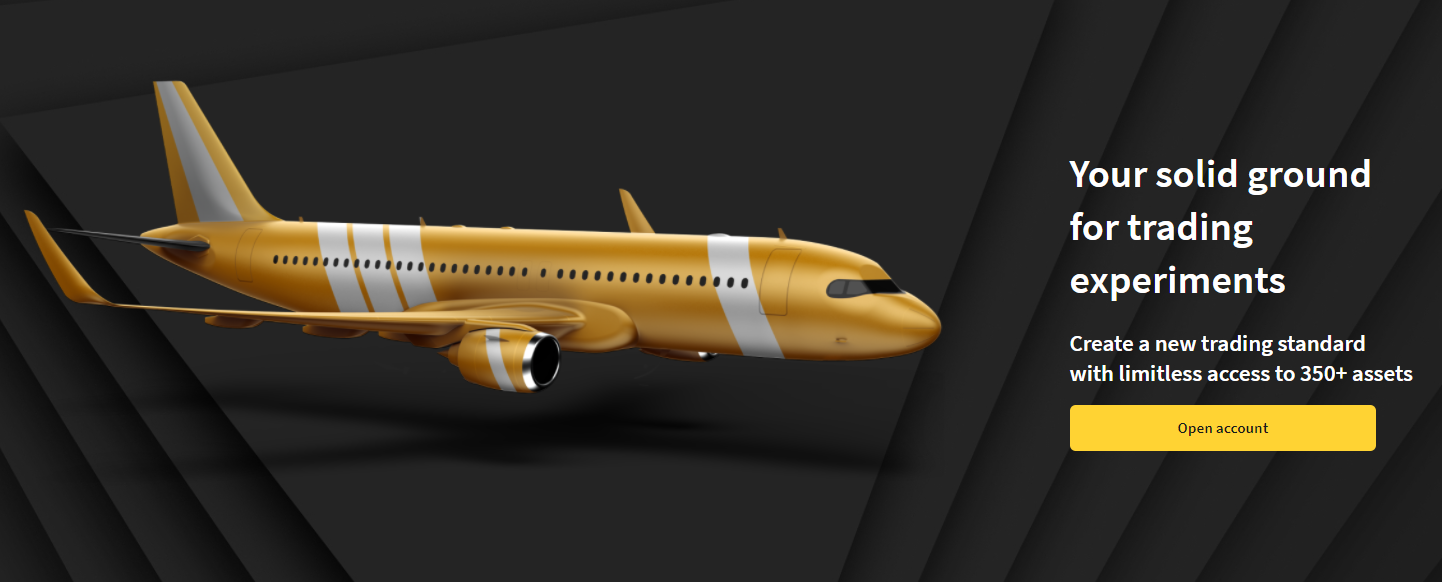 Under the license number of 189/13, the Brokereo Forex brokerage is regulated by the Cyprus Securities and Exchange Commission (CySEC). What's important about this detail is that the CySEC is one of the most trustworthy regulators in the Forex market. It monitors the broker's activities at all times, and ensures that your funds are treated as fairly as possible.
In addition to the CySEC license, Brokereo also complies with the rules and directives posed by the MiFID and ESMA – two of the most rampant financial frameworks operating in the EU. Together, all three of these regulations make Brokereo one of the most trustworthy brokers you can get right now.
But that's not all: As our Brokereo Forex broker review reveals, the platform also features three separate fund protection measures, namely:
Negative balance protection
Account segregation
Customer compensation fund
The importance of these mechanisms can hardly be overestimated. They ensure that should anything unexpected happen on the market or to the company, your deposits and generated profits will be safely kept and you'll have access to them at all times.
What this entire section shows is that Brokereo is a safe and trustworthy broker.
Which products can you trade at Brokereo?
After establishing the trustworthiness of the broker, it's now time to talk about how you can actually trade with Brokereo. First things first, let's take a look at the financial instruments to choose from.
The following Brokereo broker review shows, there are more than 350 assets from six different classes available on the website, including:
Currency pairs
Cryptocurrencies
Commodities
Shares
Indices
Metals
The great thing about the multitude of trading assets is that you can easily diversify your portfolio and make it resilient to unexpected market occurrences. Therefore, Brokereo manages to combine safety with profitability once again.
Trading features
The above-mentioned financial instruments come with pretty lucrative offerings as well. Leverage, for instance, ramps up quite a bit: the retail leverage rate is 1:30 in accordance with the CySEC regulation, while the Professional traders at Brokereo can go for a maximum of 1:500 multiplication rate. This ensures that even if you're short with your own deposits, there are still enough funds to allow for a profitable trading session.
A high-powered execution policy also contributes to your profitability in the market. Brokereo features market execution for all positions, meaning your trades are placed almost instantly. This further improves our Brokereo opinion as the ultra-fast execution speeds reduce slippage and spread markups.
After browsing through Brokereo's website, we noticed that there are no bonuses or other types of promotions there. And there's a good reason for that: CySEC, and many other Top-tier regulators, prohibit bonus offerings as they act as superficial incentives to choosing over one platform over the other.
By neglecting bonuses, Brokereo focuses its full attention to fine-tuning the real trading terms and conditions, be it financial instruments, leverage, or commission rates.
Does Brokereo charge high commissions?
Speaking of commissions, let's talk about how Brokereo fares against other brokers in terms of its fee levels. This will also help us determine how beneficial the broker's platform actually is.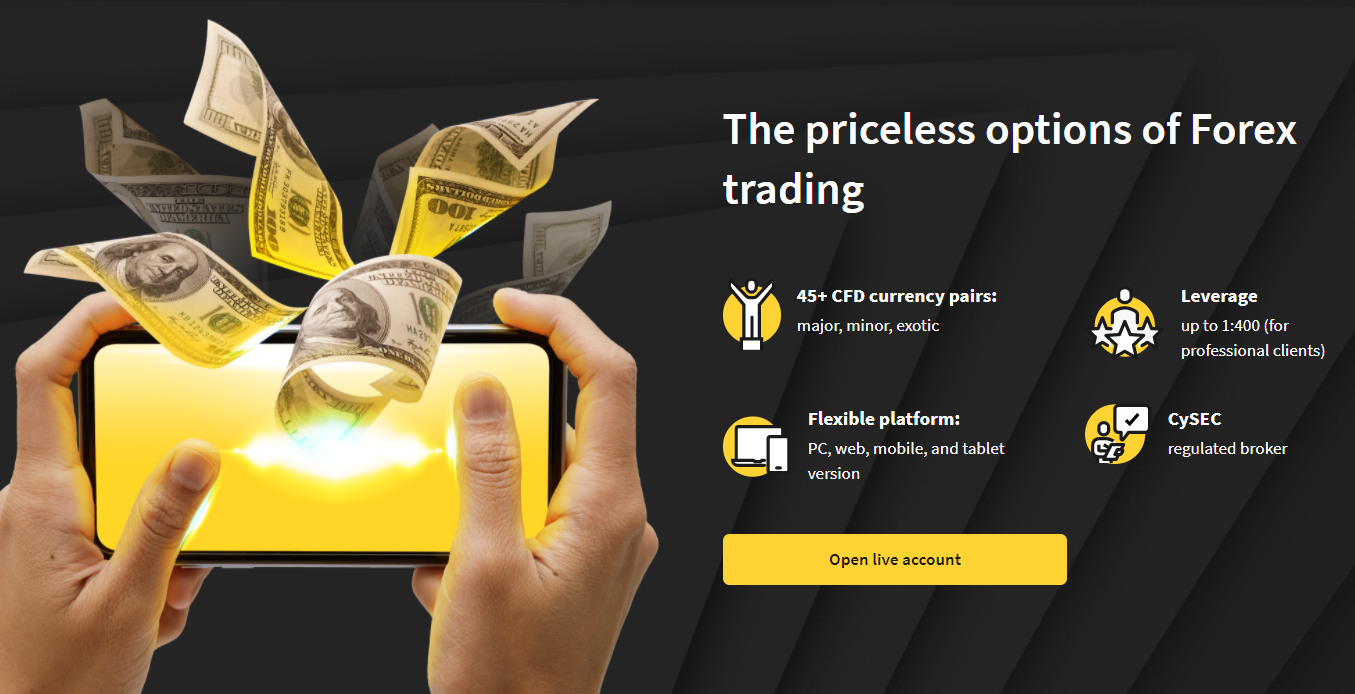 And beneficial it most certainly is. As our reviewers have found out, at least half of commission types are entirely eliminated from the platform. And even what's left is reduced to insignificant rates.
Trading commissions
During this review of Brokereo Forex broker, we discovered that there are no instrument or account-related fees to pay on this platform. What's left is the bid/ask spread that goes as low as 0.03 pips.
There's also the overnight commission that's charged for the different interest rates between the two currencies in a pair, shortly known as swaps. But even swaps receive huge discounts at Brokereo: 25% on Gold and 50% on Platinum accounts.
Non-trading commissions
As for non-trading fees, Brokereo still manages to offer you a lucrative deal. When you make deposits and withdrawals to/from your account, the broker won't charge you a buck; all of your transactions stay with you.
There is, however, an inactivity fee that you'll have to pay if you don't use your account for an extended amount of time. Although, it's worth noting that you don't need to pay this fee as long as you deactivate your account the moment you stop trading for a while.
All in all, our Brokereo Forex broker review proves once again that we're dealing with a lucrative brokerage.
Which accounts can you get with Brokereo, and how?
Moving on, it's time to talk about which accounts you can get at Brokereo and how easy it is to sign up for them.
Just like in the instrument department, Brokereo manages to diversify its account offering quite a bit. Our reviewers found three different retail accounts, as well as one Professional account, on the platform. These are the accounts you can get at Brokereo:
Silver
Min. Deposit: 250 USD
Min. Spreads: 0.07 pips
Commission: 0 USD
Max. Leverage: 1:30
Tradable assets: 350+
Execution Type: Market
Automated Trading: Yes
Platforms: WebTrader, Mobile Trader
Gold
Min. Deposit: 250 USD
Min. Spreads: 0.05 pips
Commission: 0 USD
Max. Leverage: 1:30 retail; 1:400/500 Professional
Tradable assets: 350+
Execution Type: Market
Automated Trading: Yes
Platforms: WebTrader, Mobile Trader
Platinum
Min. Deposit: 250 USD
Min. Spreads: 0.03 pips
Commission: 0 USD
Max. Leverage: 1:30 retail; 1:400/500 Professional
Tradable assets: 350+
Execution Type: Market
Automated Trading: Yes
Platforms: WebTrader, Mobile Trader
As you can see from this Brokereo review, the conditions and features with these accounts are quite impressive. And that's not even the end of story: you can also create a Professional account and get even higher leverage, faster executions, and personal account managers.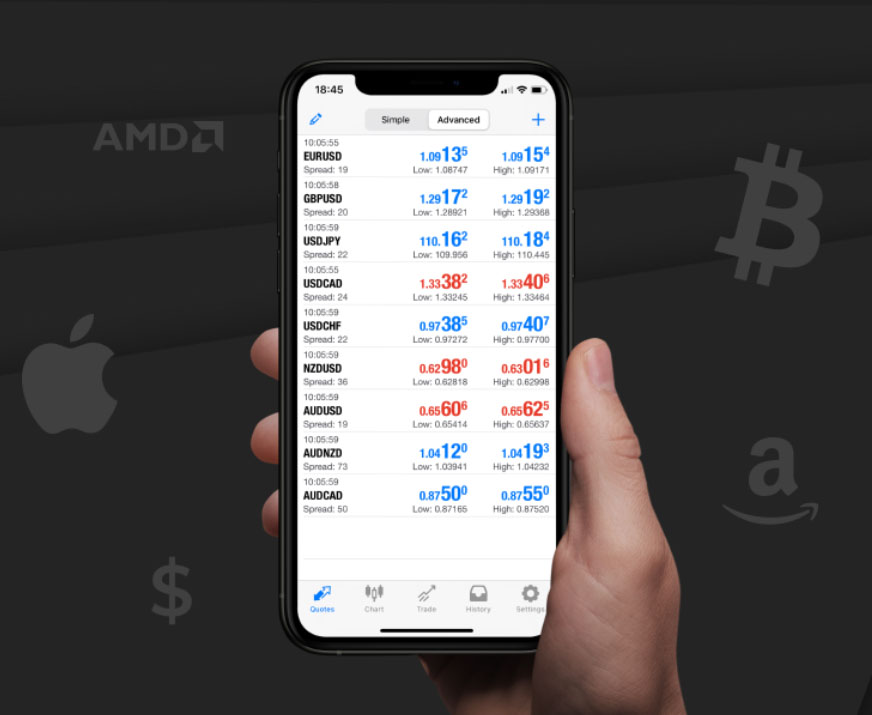 Plus, every retail account can be turned into an Islamic account, which eliminates swaps on overnight positions. And for virtual trading, you can create a demo account and trade just about any instrument without any financial commitment.
As for how to set up these accounts, there's a very quick and simple registration process to go through. It includes three basic steps, after which you'll have a full-fledged trading account:
Enter your basic information (full name, date of birth, employment details)
Verify that information by uploading the required documents
Fund the account
So, our Brokereo Forex broker review clearly demonstrates how beneficial the accounts are, as well as how easy it is to set them up.
Available trading platforms at Brokereo
When it comes to the actual trading process, you need a properly functioning platform that features all of the necessary tools and features. Whether it's technical indicators, charting mechanisms, or execution modes, a trading platform must ensure the smoothest experience for you.
With Brokereo, you can rest assured that you're definitely getting a smooth experience. The broker features two primary platforms on its website, and both of them are prototypes that stem from one legendary platform – MetaTrader 4. Here are their most important features:
WebTrader:
Tradable assets: 350+
Order types: -+10
Technical indicators: 60
Automatic trading: Yes
Copy-trading: No
Desktop compatible: Yes
Web compatible: Yes
Mobile compatible: No
Mobile Trader:
Tradable assets: 350+
Order types: -+10
Technical indicators: 60
Automatic trading: Yes
Copy-trading: No
Desktop compatible: No
Web compatible: No
Mobile compatible: Yes
The following review of Brokereo Forex broker demonstrates once again that trading with this broker is as beneficial as it can ever get. And coupled with the top-notch functionalities from the MT4 platform, you can rest assured that anything you desire will be implemented via WebTrader or Mobile trader at Brokereo.
Making deposits and withdrawals at Brokereo
Another important detail we need to discuss here is Brokereo's payment methods. You need to have the most sophisticated and beneficial deposit and withdrawal options available for your trading endeavors. And not to anyone's surprise, Brokereo manages to do just that.
When trading with Brokereo, you can make deposits and withdrawals with the following methods: Visa, Mastercard, Maestro, and V Pay credit cards, bank wire, Neteller, and skrill. What's really advantageous about these methods is that there are no deposit or withdrawal commissions, and they usually complete in a very short amount of time.
On top of that, you also need to keep in mind that Brokereo protects your payments with the SSL encryption. This increases the safety of your deposits and withdrawals, and makes it more difficult for hackers to steal your funds. So, can Brokereo be trusted after all this? Absolutely yes!
Improve trading knowledge with Brokereo
One of the main requirements of a CySEC-regulated broker is to provide the clients with comprehensive educational materials. The broker should help you not only maximize your potential immediately in the market but also give you the skillset to do so in the long-run.
While trading with Brokereo, you can head over to its Education section to reveal a bunch of different guides and tutorials about how financial trading works, what different markets are there, and which platform does what in this market. Here are all of the educational materials:
Videos on Demand
eBooks
Online courses
Tutorials
All of these educational materials are free to use; they don't require you to create a live account at Brokereo or make a deposit of any sort. Plus, as our Brokereo broker review shows, you can access the educational materials on your desktop or mobile devices, which is yet another advantage of this broker.
Customer support
To top it all off, Brokereo also features a sophisticated customer support service. It includes three different communication methods, namely:
Email support: support@Brokereo.com
Phone call: +448000318430
Live chat support on the website
For starters, all of these methods are super-helpful and quick in their response times. With that said, however, you're going to get even faster responses using phone calls and live chat, whereas the email support is better for more complex issues.
Once again, customer support is available on both desktop and mobile devices, demonstrating that Brokereo is ready to provide assistance anywhere and anytime.
Can you trust Brokereo?
So, what's the final verdict about Brokereo? Is it any good for your financial trading accolades?
Well, as this review of Brokereo Forex broker demonstrates so clearly, safety and profitability are seamlessly mashed together on this platform.
On the one hand, Brokereo features a very sturdy and complex regulatory framework. The broker is regulated by the Cyprus Securities and Exchange Commission (CySEC), which is a famous and trustworthy European regulator. It ensures that the broker treats you as fairly as possible.
On the other hand, trading terms and conditions are convenient and lucrative. There are over 350 different instruments to choose from, while the commission levels are quite low and leverage goes up to 1:500.
In short, yes, Brokereo is a great broker and you won't regret doing business with it!