Singapore is one of those countries where Forex trading is extremely popular. It serves as a major example of what a really solid and successful financial market of a country should be. Singapore is currently the single largest Forex hub in the Asian region and the third-largest in the whole world, having a share of 7.6% in the global Forex trading volume. To help you get an idea of how much trading the country is involved in, the daily trading volume of Singapore's Forex market is over $630 billion, which is absolutely huge in the region.
Needless to say, with such a high volume and such a high popularity of Forex in the country, it really has to be on a higher level. The bar should definitely be set higher, as it can't be any other "regular" Forex market. Indeed, this is the case. If you haven't ever had any direct experience with the Singaporean Forex market, you will be absolutely amazed once you get started. Thanks to a combination of many important factors such as safety and security, effective regulatory policies, an abundance of amazing brokers, and more, Singapore has solidified itself as one of the leading Forex countries that can be a home for everyone interested in trading.
If you are interested in getting started with Forex trading in Singapore, but first want to make sure what safety guarantees and opportunities you have, then this guide is for you. By the end of reading it, you will have a solid understanding of how Forex trading legally works in Singapore, who the best brokers are, and what to expect from the market in general.
Our Top Singapore Forex Broker List
Singapore, being the popular Forex destination it is, obviously attracts a lot of brokers who want to do business there. With so much diversity of choice and inconsistent information online, it can sometimes be a little hard to choose who should be your broker. You have to consider a whole lot of points like safety, availability of options, and so much more. It is exactly these points that we were using as a reference when we composed this list. Here are some of the best brokers in Singapore that we have chosen after hours upon hours of research, comparing tons of different brokers. No matter what kind of trading experience you're looking for, you can be sure that at least one of these will be to your liking!
LIST OF BROKERS HERE
Forex regulation in Singapore
With the Singaporean market being popular as it is, and having such a name for itself worldwide, obviously, a lot is at stake and ensuring the safety, security, and adherence to all the relevant laws and regulations should be and is Singapore's biggest priorities. To achieve this, a very strong and effective regulatory entity is required, and you can bet that Singapore has one!
The official regulatory body for Forex in Singapore is the "Monetary Authority Of Singapore (MAS)", which is also a central bank of Singapore. Throughout the years of its operation, it has proven to be one of the strongest and most effective regulatory bodies on the global Forex market and has delivered some serious results. MAS was founded back in 1970 by the government and started off as a central bank of the country. Prior to MAS, the banking needs of the government and the country were fulfilled by separate entities within the government. Over time, as the financial needs, responsibilities, and goals of the country developed further, a need for an actual centralized regulatory body was needed, and thus, MAS was born.
The functions and roles of MAS are large and diverse. Not only does it supervise and control the financial market of the country, but its goal is to help in the growth and sustainability of the country's economic growth, making it one of the most important financial entities in the country. MAS achieves its goals of being an effective and beneficial regulatory entity by focusing on values like transparency, integrity, and ensuring the ethical conduct of business.
What is MAS's approach to regulating Singapore registered Forex brokers?
It needs no mentioning that supervising and regulating Singapore, the third-largest Forex market in the world is a job of unimaginable responsibility. MAS has the deepest understanding of this, and that's why it has a very serious approach to it. MAS's approach is to work with close cooperation with the market participants, to ensure that the business is done without any unnecessary handicaps, and they are cooperating with the local laws and regulations. At the same time, MAS has introduced some very effective requirements and laws that the brokers need to follow. However, as mentioned, these laws are working in harmony with the goals of brokers and traders, and is not a hindrance to the progress, but rather encourages it. Here are some of the specific ways that MAS is able to regulate the market.
The license
First and foremost, MAS necessitated all the Forex brokers to obtain a license. Without this license, no broker would be allowed to operate.  The license itself is given out only if the broker satisfies all the relevant requirements of safety, security, and other legal requirements. This is only determined after MAS itself analyzes the broker. If the broker satisfies these requirements, then the MAS deems them worthy of the license. The MAS reserves the right to revoke the license in case the broker fails to adhere to the laws and requirements set by the MAS.
Regular audits
MAS controls this by continuously analyzing and supervising these brokers, and always looking at how exactly they conduct their business. MAS is very consistent, thorough, and meticulous about these examinations, as their goal is to keep the standard of security high for the traders. Ensuring the safety of the traders is paramount to maintaining the prestige and reputation of the country as a top Forex market, and conducting regular audits is one of the most effective tools for controlling the activity of the brokers, and ensuring that they're operating following the best safety practices. The brokers themselves are required by law to provide regular reports and audits so that MAS can keep a close track of their financial activities, and maintain transparency.
Segregated bank accounts
Another one of MAS's excellent strategies for ensuring the safety of the traders is necessitating the brokers to hold all the funds of the traders in a segregated bank account, separate from the one where they hold their operating capital. How does this affect safety? Well, in many different ways, but the best example would be if the broker went bankrupt, or they had to close down for any other reason, your funds would be kept safe in the segregated bank account, and you won't be losing your deposited funds.
This is actually one of the most common ways that international Forex regulators ensure the safety of the traders, so this is not exclusive to Singapore. This requirement also ensures that the broker won't be able to misuse the funds for any other purpose that is not conducive to the traders' well-being.
The "trader-first" approach
MAS is really all-in on ensuring the safety of all traders, and their requirement towards the brokers is that they are not allowed to have any conflict of interest with the clients. If the MAS determines that the broker has deliberately performed any sort of action or operation with an aim to put itself in a better position at the expense of the trader, the MAS will impose significant fines and other sorts of penalties on the broker. In some cases, the broker may even have their license revoked completely.
Continuous improvement and addition to the regulations
These laws and requirements, although very effective, and were key in shaping Singapore into what it is today, are definitely not always enough for Singapore. The thing is, with how huge and dynamic the Forex market is in Singapore, and how much time, money and energy are at stake all the time, one of the biggest challenges is to come up with newer and better rules and regulations that are will further improve the regulatory environment.
This whole regulatory framework and ecosystem were designed through the MAS act. It's one of MAS's top goals to ensure that this act is always reviewed and improved upon, to ensure that the regulatory environment is taken to the positive direction as much as possible, and is as relevant to the current market conditions as possible.
So, should you disregard all brokers who aren't licensed by MAS?
By now, you probably understand how effective an organization MAS is, and how amazing of a job it does of regulating the Forex market in Singapore, creating favorable conditions for growth, and encouraging it in all ways possible. What many of our readers always ask here, is if they should be only going with the MAS-licensed brokers, if it's so important and crucial.
Well, it's a bit tricky to answer that question, because it depends. On the one hand, yes, the MAS license is probably the single most reassuring and effective ways of ensuring your safety while trading in Singapore. If a broker has an MAS license, it means that they have the stamp of approval from the most competent regulatory entity in the whole of Asia.
However, on the other hand, there are tons of legitimate, great brokers out there who are also operating on the Singaporean market but don't necessarily have the MAS license. Does this mean that you should avoid them at all costs, and don't trade with them due to the lack of license? Absolutely not. It's true that MAS license is very important, but if your broker of consideration has a proven track record of being a safe, trustworthy broker that has delivered results for hundreds of other clients, then you definitely shouldn't be disregarding them due to a lack of license.
Our advice would be, that as a general rule, with all things being equal, you should always prioritize a broker with a local license. Why? Because in case you have some kind of a dispute with a broker and need to file a complaint or anything similar, then everything will be dealt with in accordance with the local laws and regulations. This is a huge benefit that is often overlooked, and you won't know how important it is until you experience it first hand.
Additionally, the MAS itself highly recommends that you only deal with the brokers that are regulated by them. Sure, you are not prohibited to deal with the non-licensed brokers. In fact, there are many great international brokers in Singapore that are not licensed by MAS, and you are free to deal with anyone of those. However, MAS warns, that dealing with a broker not licensed by them disallows the trader to seek any help and assistance from the government. This is definitely one of the things to consider, as there is no safer protection from these sorts of things than the protection of your government.
What can you expect from trading with Singapore based Forex brokers?
Singapore is the third biggest Forex country in the world. This is a very impressive achievement, and not every country has the necessary means and capability to do so. For Singapore to have done this, it had to display unparalleled dedication and provide quality, safety, and service that is on a higher level than most other Forex markets.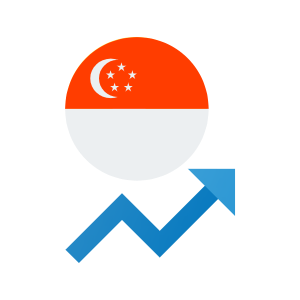 By doing Forex in Singapore, what you can expect is a top-notch trading experience, done in the most secure way possible. By dealing with AS-licensed brokers, you can enjoy trading to your heart's content without having to worry about security for a second.
A big reason for Singapore's such success is the fact that you can trade on pretty much everything there. Seeing as Singapore is a global financial hub, it provides some of the biggest diversity and choice. With Singapore-based brokers, you can trade on all the major currency pairs, as well as all the exotic pairs that you can trade on in most Forex hubs. Additionally, there are tons of options for commodity trading as well. Basically, if there is anything to trade on, you can be sure that you will be able to trade on it in Singapore. Here's a brief summary of the benefits of trading Forex in Singapore:
One of the largest Forex communities in the world
Singapore hosts some of the best brokers in the world
Complete support from the government and its regulatory bodies
Unparalleled safety
Forex brokers Singapore – final thoughts
As you have learned, Singapore is one of the ultimate "Forex paradises" right now. The country has really managed to set the bar high for how a Forex market should be. Not only is it one of the safest countries to be trading in, but the quality of the service itself is of the highest standard. This is because there are so many amazing brokers based in Singapore at any given moment. Indeed, if you are a Singaporean citizen looking to take advantage of your country's amazing Forex opportunities, or if you're a citizen fo another country interested in seeing what all the fuss is about, you can be sure that Singapore will be one of your best choices.